News
Aldi Süd rolls out self-checkouts from Diebold Nixdorf in Germany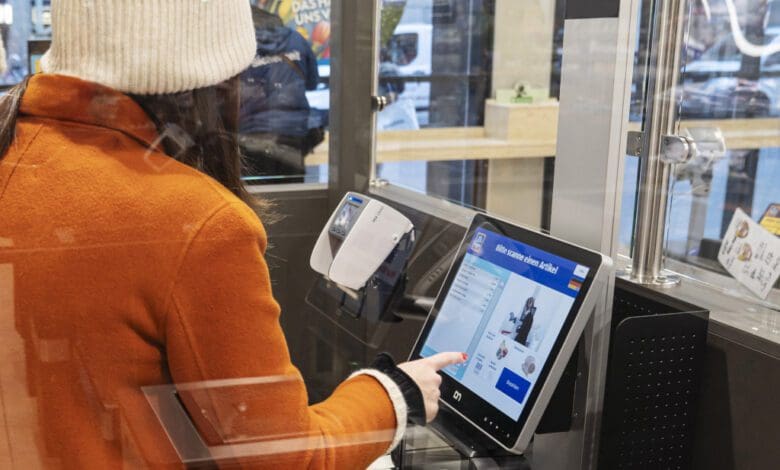 Aldi Süd is remodelling its checkout zone. On one hand, the discounter is equipping selected stores in Germany with self-checkouts from Diebold Nixdorf. On the other hand, all German Aldi Süd stores will receive at least one double checkout at which two customers can be served simultaneously by one employee. The rollout will start in the first quarter of this year.
After an extensive test phase, Aldi decided in favour of the terminals from Diebold Nixdorf. Starting in 2021, Aldi Süd tested the self-checkouts in individual German stores and most recently in 30 locations. The discounter also has self-checkout terminals from Diebold Nixdorf in live operation in the UK, Switzerland, Australia and the USA.
In Germany, Aldi Süd is now introducing self-checkouts from the EASY series in selected stores in urban areas as a supplement to the attended checkout. The self-checkouts run with Diebold Nixdorf's modular software. This is integrated into the discounter's existing checkout software architecture developed by Gebit. Customers can pay for their goods at the terminals exclusively without cash using an giro or credit card. An integrated control scale in the self-checkout terminal protects items against shrinkage.
Aldi Süd also relies on self-checkouts abroad
In the UK, Switzerland, Australia and the USA, the discounter is pursuing a similar rollout strategy as in Germany: first, the retailer sent the self-checkouts on trial in selected pilot stores in the target countries and then slowly expanded their use.
In the rollout of the self-checkout terminals in Germany, the retailer is focusing on locations around schools or office buildings where many small purchases are made. "Self-checkout terminals are ideal here to ease potential queues in the checkout area," said André Giesen, Director National Store Operations at Aldi Süd in a press release.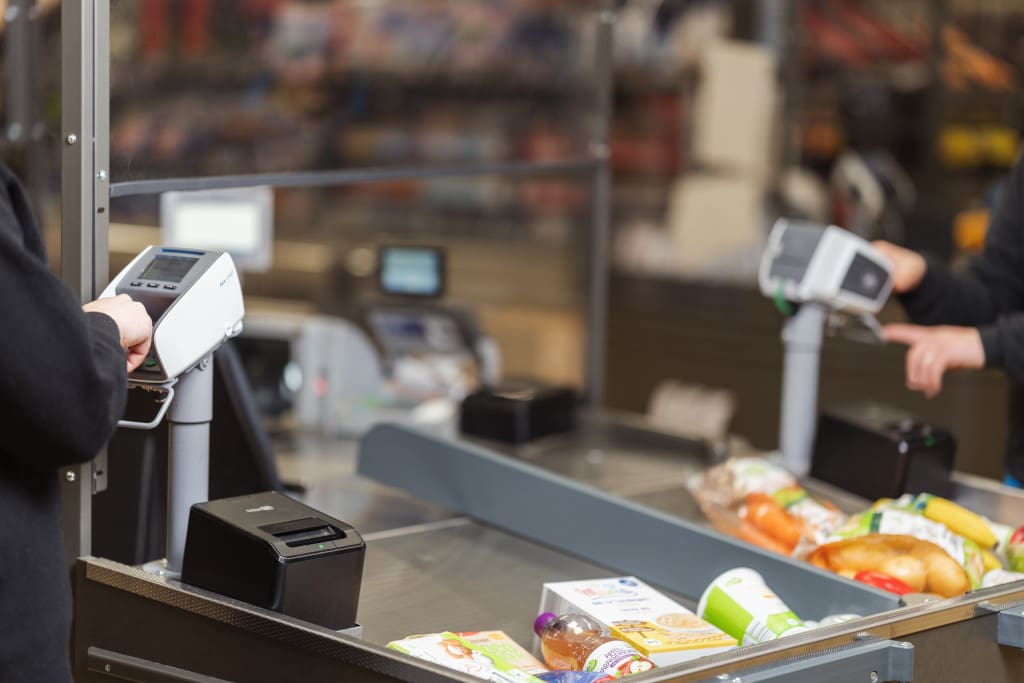 Faster checkout process, more time for packing
But there are other changes in the checkout zone at Aldi Süd: the discounter will gradually equip its shops with at least one double checkout. This will allow one employee to serve two customers at the same time. These checkouts will be extended and supplemented by a double goods shaft with two displays. Each double checkout will be equipped with two separate card terminals and receipt printers.
While one customer puts items in the trolley or pays by card, the next customer's purchase can already be scanned. The time of the Aldi checkout staff is optimally used and customers have more time to pack their goods.