News
Kaufland, Edeka and Rewe customers cash in coins with Coinstar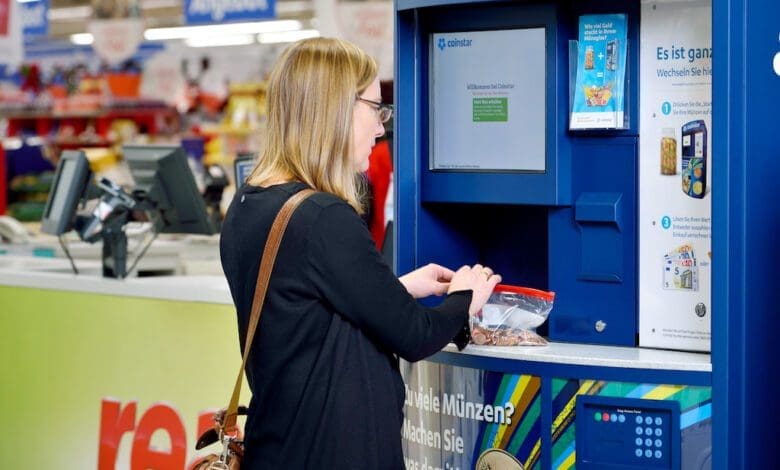 Kaufland is offering customers the opportunity to exchange surplus coin money for vouchers at Coinstar machines. The service is initially available in all 92 hypermarkets taken over from Real. Kaufland wants to evaluate customer acceptance for a few months and then decide on rolling out the systems to more stores.
The kiosk systems from US manufacturer Coinstar are becoming increasingly popular in German retail. Consumers can find the vending machines at most Real outlets, many Edeka and Rewe stores as well as some Budni drugstores in Hamburg. According to Coinstar, a total of more than 850 machines are currently deployed in Germany. The company expects to have 1,300 units installed by the end of the year.
No costs and expenses for retailers
At the Coinstar machine, customers put their surplus small change unsorted into a vibrating sieve. The machine counts the coins and then prints out a voucher. A transaction fee of 9.9 per cent is charged, which is deducted from the amount of money deposited. Customers can redeem their vouchers at store checkout.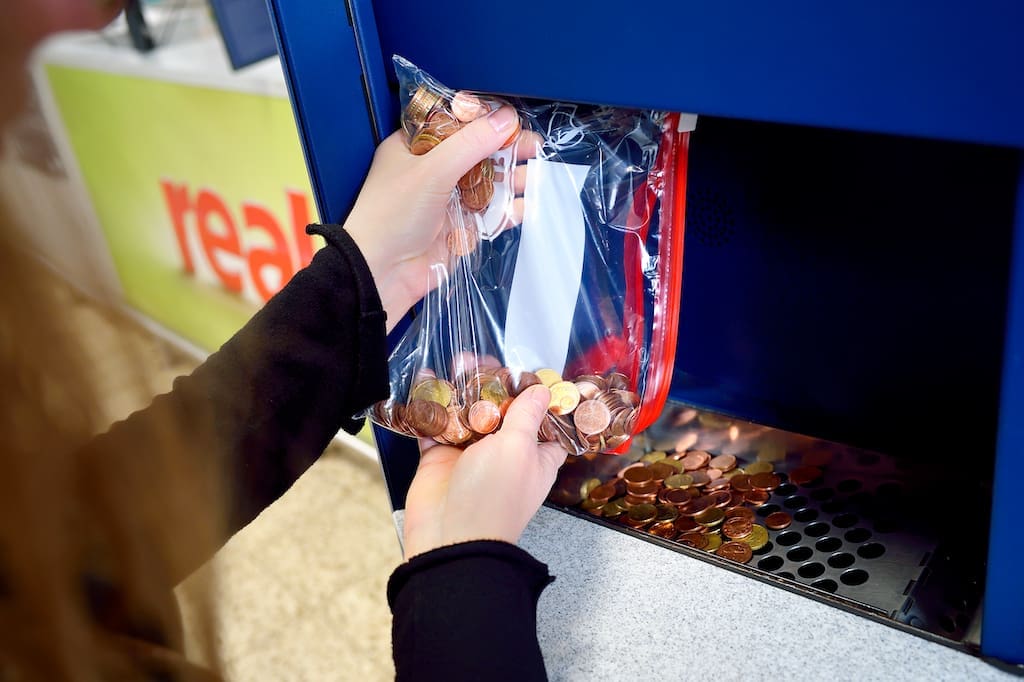 Retailers can offer customers the service without incurring any costs or additional effort. Service provider Coinstar takes over operation and maintenance of the systems as well as cash logistics. Merchants only have to provide the space. In return, they receive a share of the fees as reimbursement.
Even though cashless payment is becoming more and more popular, large amounts of small change keep accumulating in consumers' pockets. In addition, there are the contents of piggy banks. Coinstar kiosks now offer a convenient way to turn in surplus coins.