News
Zebra strengthens its software competence with acquisition of Reflexis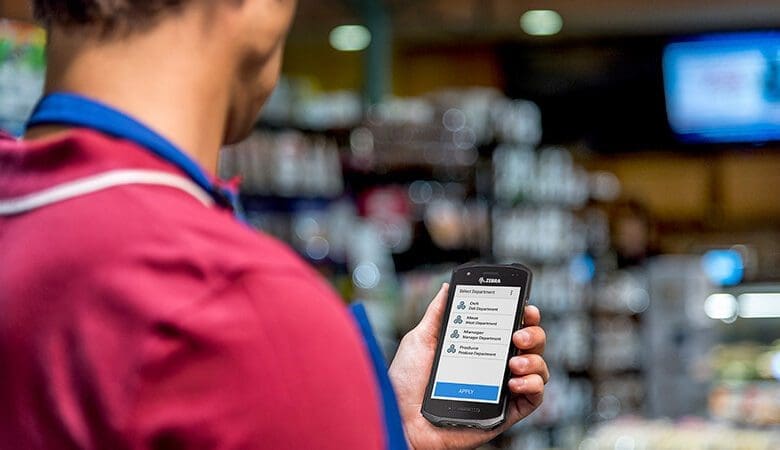 Times are tough for technology companies that equip retailers with hardware deployed in stores. Especially for the specialists for handheld devices. Many retailers started to deploy significant cheaper devices produced for the consumers market, packed in shock-resistant cases in the hand of their employees. Also scanners, printers, POS hardware and electronic price labels are more and more sourced directly by retailers from generic manufacturers in Asia than form retail specialists.
There seems to be only one way out of the downward spiral for the margins of suppliers of instore hardware: Retail technology companies need to generate a significant part of their business from software. Especially, because hardware is much easier to replace as software, as it is predominantly the software that decides about the efficiency of the processes in retail stores and only rarely the hardware.
Zebra Technologies has understood and has built a software partner network of highly relevant retail process optimisation tools. Now it plans to even acquire one of its partners, for 575 million US-Dollars (489 million Euros): the retail workforce and task management software specialist Reflexis. The deal is subject to customary closing conditions, including regulatory approval. And it is expected to close by early in this year's fourth quarter.
Coop Switzerland works happily with Reflexis
One of the many retail companies that use solutions from Zebra and Reflexis and one of the Reflexis' first retail clients in Europe is Coop Switzerland. August Harder, CIO of the Swiss retail group, praises the Reflexis solution as a massive achievement to streamline and optimise the complex task management of Coop's multi-level and multi-format organisation: "The stores work efficiently due to the uniformly structured information and save time in handling the tasks set by headquarters and the regions". Reflexis provides store associates at a single place on a handheld device all assigned tasks from all levels of the organisation which can then be monitored for completion.
Reflexis is a portfolio company of the investors Great Hill Partners and Sageview Capital and achieved sales of approximately 66 million US-Dollars (56 million Euros) in 2019, doubling over a 3-year period with gross margin approximately 20 percentage points higher than Zebra.
Prashanth Palakurthi, Founder and CEO of Reflexis Systems, stated in a press release his consent to the deal: "We are pleased to join Zebra and help build its strong position in retail with our compelling, differentiated worker efficiency solution. We look forward to applying our expertise in directing associate activity to more profitable execution for customers while helping provide greater meaning to an associate's workday."
Already in late 2017, Reflexis Systems had been selected as one of five companies globally to participate in the early adopter program for Zebra Technologies' software platform initiative, called Savanna.
(Video in German.)
August Harder, CIO of Coop Switzerland, praises the Reflexis solution for its contribution to optimising the complex task management in the multi-level organisation of Coop. (Source: Reflexis)