Reports
Agile location planning with Geo AI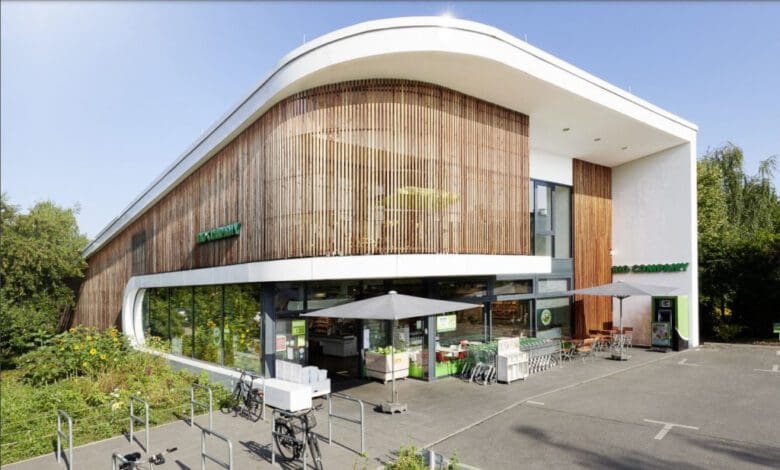 Companies in the retail and restaurant sectors are facing major tasks in adapting their location network to rapidly changing consumer behaviour. The mobility and purchasing power of target groups are decreasing significantly and the customers' expectations of quality and service
are increasing rapidly. The expansion, real estate and location planning experts of retail and hospitality report major challenges they are facing. The
only constant is the new volatility of the markets. Companies have to adapt to the continuous adjustment of the size and location of their sites – at a much higher frequency than before. This will only succeed if companies make more efficient use of the growing data pool of both their own and external data to achieve a quicker assessment of potential new locations.
For this report, the editorial team of The Retail Optimiser, in cooperation with the location intelligence specialist Targomo, has spoken with top experts from the fields of location management and real estate. In in-depth qualitative interviews, they described to us their view of the market, their challenges and approaches to solutions. Our interviewees are or were responsible for the location management of companies such as McDonald's Germany, C&A, Peek & Cloppenburg Düsseldorf, the RSG Group, JYSK, Yum! Brands, Denn's Biomarkt, Gustoso, Huuva, Fressnapf and many more.
Thanks to a cooperation with IZ Research, the analysis platform of Immobilien Zeitung as well as the Gruppe Nymphenburg Consult, the team of authors of The Retail Optimiser was also able to gain deep insight into the current developments in the retail and gastronomy real estate market.
Agility is the answer
The experts interviewed for the report agreed that the new volatility of the markets has been accompanied by a significant increase in the risks associated with location decisions. The rising costs of the initial investment in a location are just as much a challenge as the skyrocketing energy prices. Gone are the days when companies could simply place a branch into any reasonably suitable whitespot.
Nothing is changing the behaviour of retail customers as much as e-commerce. E-commerce is raising expectations of assortment and service to almost unattainable heights. The only thing that seems to help brick and mortar retail is clever omnichannel strategies, and these are also changing the requirements for locations considerably; decentralised delivery warehouses, web-rooming, click & collect as a shop-in-shop and shipping from the branch are just a few examples.
Omnichannel changes location requirements
Omnichannel retailing not only changes the requirements for real estate, but also for its location. In the process, city centres are being assigned new roles, as are residential districts. In this report, for example, Fabien Stutz, who recently became Real Estate & Construction Director at Peek & Cloppenburg Düsseldorf, recommends including data from one's own online shop as well as data from the stationary shop when making decisions about locations. For example, a presence in certain locations can boost e-commerce sales or strengthen brand loyalty. "Only very few consider halo effects for their e-commerce," says Fabien Stutz. Companies need to consider their brand equity and not just the sum of the sales of all stores.
However, not only the experts from the retail sector, but also those from the hospitality industry agreed that location management urgently needs to become more agile. The times of wallpaper-sized Excel sheets from which only one or very few in the company can generate insights should be a thing of the past. Nor is it at all sufficient to rely on static reports from external consultants or brokers. The data resources must be used dynamically and in an agile way.
Geo AI for more agile site planning
In chapter 5 of this report, senior location managers from various industries report how they use Geo AI to obtain valid forecasts for potential locations faster and more efficiently. Many use this artificial intelligence-based technology from Targomo not only to evaluate specific locations accurately and thus make decisions more quickly – it also provides insights into location factors that are relevant for success and shows in which areas there is still untapped sales potential. In chapter 4 of this report, you will learn in detail how Geo AI works.