News
Campo realises fully automated Store Typy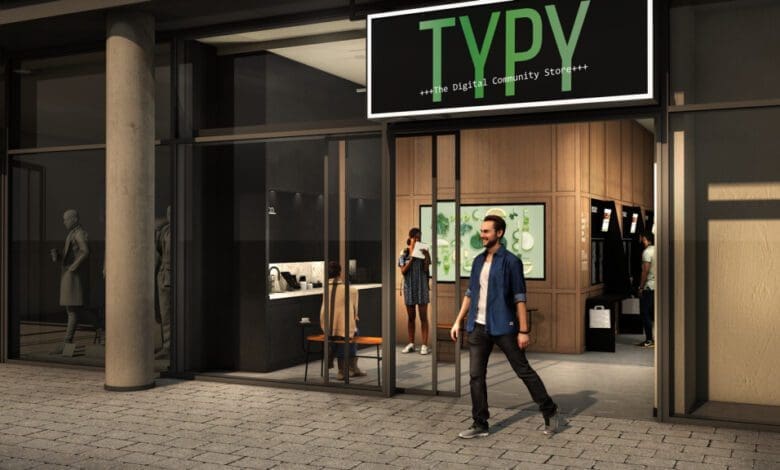 Start-up Campo of former Tank&Rast manager Carlo Caldi will open its first fully automated, round-the-clock grocery store under the name Typy in Düsseldorf's Medienhafen on Wednesday this week. Convenience goods will come from local caterer Broich. Typy was realised with robotic systems from Smark.
Shoppers can order from 750 SKUs via app or on site at order terminals. Smark's robotic solution in the background puts together and dispenses the purchases in a noticeably short time. The store also includes a fully automated café-bar, where customers can also order their drinks via the Typy app. These are then prepared and dispensed fully automatically from Franke vending machines.
200 Typy Stores planned 
The founders of Campo, former Tank&Rast Manager Carlo Caldi and his co-founders Moritz Schumacher and Maximilian Grönemeyer have big plans: They want to open 200 Typy stores in Germany within three years. Typy's assortment has a special focus on convenience products such as bowls, fresh salads, sandwiches and ready-made mueslis, which come from caterer Broich. In addition, the store will be supplied with conventional supermarket products by various suppliers. The coffee at the fully automated café-bar connected to the store comes from the specialist CØFFE. The first Typy is in Hammer Str. 17 in Düsseldorf.
Campo would like to adapt the Typy banner to the respective needs: it could be a supermarket with a café-bar, a deli, a wine merchant or a drugstore. Campo was only founded in May this year and registered as Campo Two GmbH in Düsseldorf.