News
dm drugstore optimises shelves store-specifically with Relex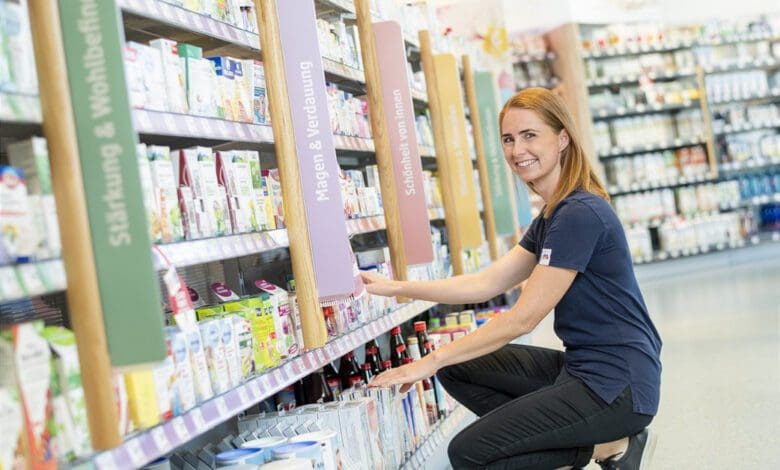 Drugstore chain dm has opted for Relex's category management solution to optimise its shelves in all countries on a store-specific basis. Among other things, this allows the company to further reduce out-of-stocks by increasing the number of facings of an item where it is in particularly high demand.
More than 20 years ago, dm has been a pioneer in German retail with the introduction of automated forecasting and replenishment of inventory at store level. Now, the Karlsruhe-based company is taking an important next step: not only the stock, but also the listings, number of facings and placement are to be adjusted to the store-specific expected sales.
Currently, the planograms for the categories used by dm do not reflect the specific spatial conditions of the individual stores, but are only differentiated according to three clusters — small, medium-sized and large stores. Therefore, until now, additional effort has often been required in the outlets to implement the merchandise group plans in the real shelves.
Scanning robots record the actual status
In order to be able to create planograms exactly tailored to the individual location in the future, dm is currently recording the actual state of the shelves with the help of scanning robots, dm IT Managing Director Roman Melcher told Lebensmittel Zeitung. To create these so-called "digital twins" of the shops, dm is working with the Bremen-based start-up Ubica.
The robots drive through the stores after closing time and record the exact shelf positions of all products. The data obtained from this is already being used by dm to optimise picking in stores for Click&Collect, for example.
Relex very successful in health & beauty retailing
The Finnish specialist Relex is currently one of the most successful providers of optimisation software for retail. From the German retail industry, Rewe Group also relies on Relex to optimise its shelves store-specifically. Drugstore operators Müller and Rossmann also relied on Relex for inventory optimisation across all stages of their supply chain, as did Douglas and Sephora.
"Relex supports us with planograms that are much better tailored to the performance, available sales space and assortment of the individual dm store. This helps us to make our offer as customer-oriented as it corresponds to our corporate philosophy," explains dm IT Managing Director Roman Melcher.