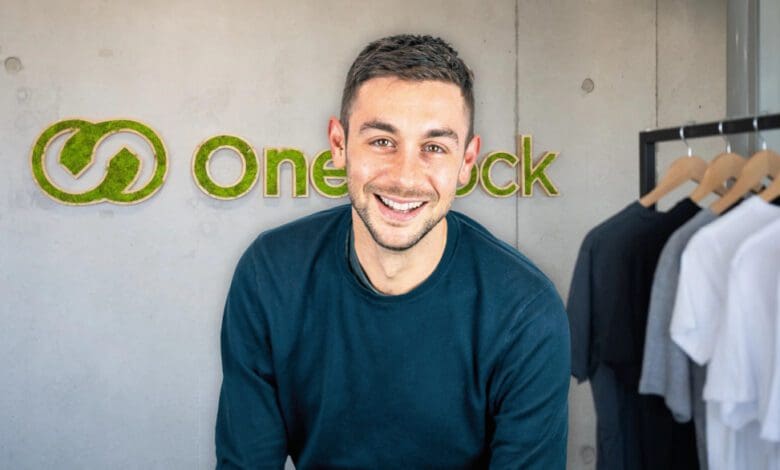 A few weeks after joining the MACH Alliance, Order Management System specialist OneStock strengthens its partnership dynamics by welcoming Kevin Bessat as Head of Channel & Partnerships. With a technical and commercial background and successes in web agencies and various software vendors such as Sylius and Commercetools, Kevin joins OneStock to support the company's partner-led development.
The Retail Optimiser: Kevin, OneStock's partner strategy: that's a whole new focus of development for your company, isn't it?
Kevin Bessat: Absolutely. To be honest, we've been working on it behind the scenes since early 2022. Today, we're ready to announce our new partner-led strategy. This dynamic aligns with the industry's shift towards a "best-of-breed" and composable approach, where ecosystems are more essential than ever. Our aim is to place greater emphasis on building relationships with system integrators, agencies, consulting firms, and independent software vendors (ISVs) to create a flourishing partner ecosystem.
The Retail Optimiser: What about OneStock's role as a software vendor and integrator?
Kevin Bessat: OneStock's role as a software vendor and integrator has allowed the company to become recognised in the industry for both its product and the domain knowledge of its teams. Today, our growth involves developing a network of partners in France and internationally. Partnerships and ecosystems provide valuable market insights, help improve product offerings, and enable better opportunity detection.
At the same time, we continue to strengthen the expertise of our integration teams, as their know-how is one of OneStock's strengths. We believe that this expertise will benefit both integrator partners, as we maintain a highly operational market vision, and clients who prefer to work directly with us.
The Retail Optimiser: Can this strategic turnaround happen quickly?
Kevin Bessat: This change is already underway, and my arrival at OneStock is the final step in a process that has been ongoing for a year and a half. Since its inception in 2012, our platform has been designed based on microservices and API-first concepts. Each service is accessible via APIs, making our tool very attractive to integrators who want to offer OMS solutions to their clients.
Furthermore, we have developed new features to ensure easy integration and configuration of our platform by third-party integrators. We also have a dedicated team for partner training. This new business model is proving promising, as we have recently signed two new projects involving integrator partners.
The Retail Optimiser: What are your priorities now, and what roadmap do you have in mind?
Kevin Bessat: Our goal is to make OneStock the reference OMS for our target audience, including system integrators (SIs) and key ISVs in our core markets France, Germany, UK, Italy and the Nordics within the next six months. To achieve this, we envision close collaboration with our partners and the development of joint offerings.
I firmly believe that a successful partnership strategy should be as structured and processed as possible to create a robust and fully aligned network. We aim to make rapid progress in partnerships and are already working on it, even though my first few days were dedicated to understanding the company, its products, and its culture.
In the initial weeks, the idea is to develop a partnership strategy aligned with our interests and internal organisation. This involves identifying potential partners and developing a tailored value proposition. The first few months will be dedicated to defining partner programs, deepening existing relationships, signing new partnerships, and establishing short, medium, and long-term goals to support OneStock's growth through partnerships.
During this period, I will act as the liaison between OneStock and the partners, ensuring that progress aligns with the company's strategic objectives, providing ongoing support to existing partners and establishing new relationships.