News
Henderson Group automates cash handling with Glory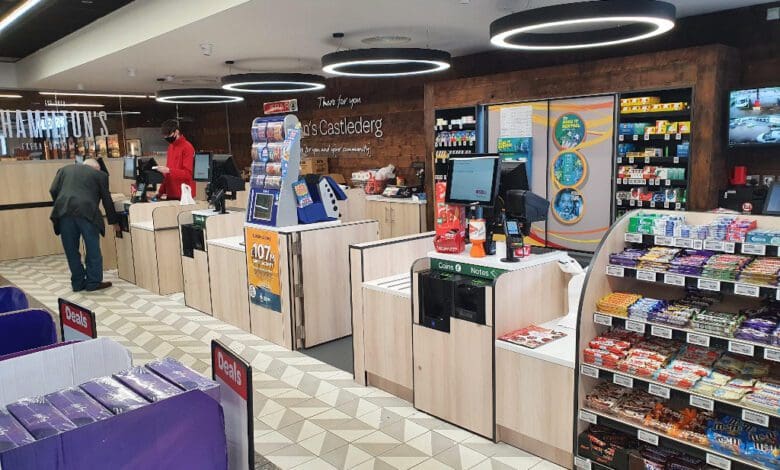 Northern Ireland's Henderson Group is pushing ahead with cash automation using systems from supplier Glory. The retailer ordered more than 140 POS and 75 back-office systems from the Japanese specialist's Cashinfinity product line. This doubles the number of outlets using cash recycling systems. As a franchisee of the Spar, Eurospar, Vivo, Vivoxtra and Vivo Essentials brands, Henderson Group operates more than 450 corporate and independent retail stores in Northern Ireland.
The project is part of a GBP 30 million investment package to modernise stores with the aim of improving customer experience. The company is also relying on self-checkout systems and deployment of electronic shelf labels.
Closing the cash cycle
Henderson installs the CI-10 compact cash recycling system at traditional checkouts as well as self-checkout and self-service payment stations. Customers feed coins and notes directly into the unit. It counts the amounts and automatically dispenses appropriate change. The system collects money in special cassettes. Employees can remove these at the end of the day or as needed and transport them to the back office.
There, a larger CI-100 recycling system is ready and waiting. A staff member attaches the cassette to the machine. The system automatically collects the money and can also add change when required. Thus, a closed instore cash cycle is created. Staff has no direct contact with cash at any point. Multiple counting according to the four-eyes principle is no longer necessary and the entire cash handling process becomes faster and more secure.
Even though the share of cashless transactions in retail is increasing, many consumers do not want to completely do without cash when shopping. With the investment in recycling systems, Henderson wishes to offer customers the option of conveniently paying with cash at all payment stations. At the same time, the company intends to reduce efforts and risks for employees.