News
Ikea lets stock taking drones from Verity fly in 16 locations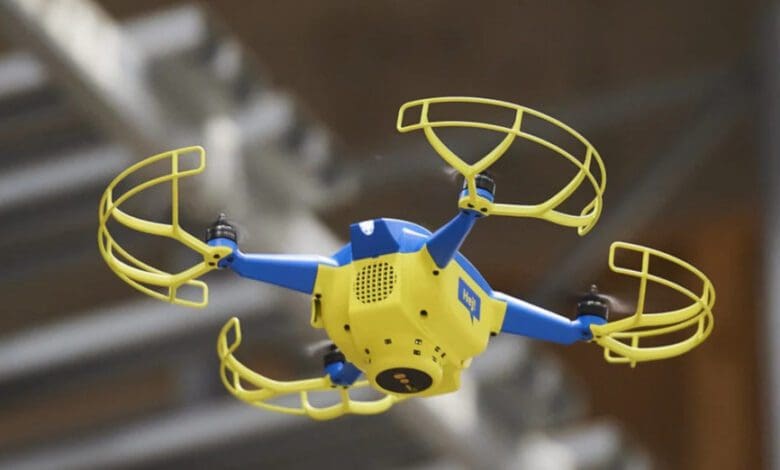 Fully autonomous drones from Swiss manufacturer Verity take the stock of Ikea stores and central warehouses outside their opening hours. In 2020, Europe's leading furniture retailer had successfully carried out a pilot project in both the central warehouse and the furniture store in Spreitenbach, Switzerland. There are now 100 drones in use at 16 locations in Belgium, Croatia, Slovenia, Germany, Italy, the Netherlands and Switzerland.
The drones swarm out when the employees finish work in the evening, count and scan the pallets in the high-bay warehouse, precisely measure the daily availability and send the data to the system. At the same time, they look for damaged pallets and other risks.
All drones are equipped with 360-degree safety sensors that allow them to avoid unexpected obstacles. The drones are designed to increase both efficiency and safety in Ikea stores and warehouses.
"We are investing in technology across the board so that our stores can better support customer fulfillment and become true centers for omnichannel retailing. Introducing drones and other advanced tools – such as, for example, robots for picking up goods – is a genuine win-win for everybody. It improves our co-workers' wellbeing, lowers operational costs, and allows us to become more affordable and convenient for our customers," says Tolga Öncu, Head of Retail at Ingka, the largest franchisee of the Ikea system.
Fully autonomous drones from Swiss manufacturer Verity take the stock of Ikea stores and central warehouses outside their opening hours. (Video: Ingka Group)