News
M&S ends time of the points with digital loyalty scheme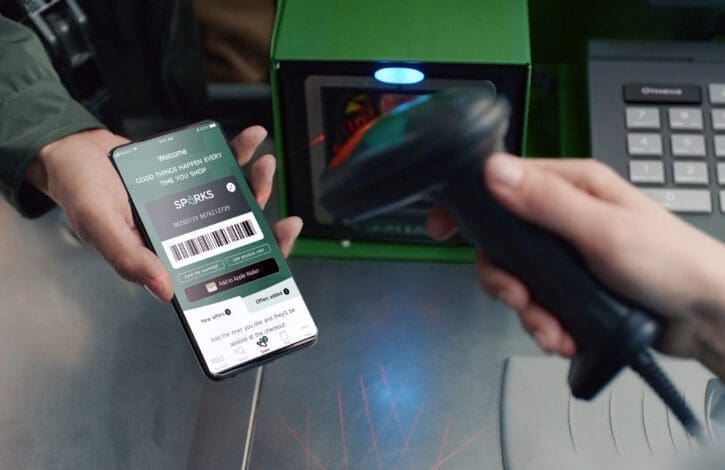 Marks & Spencer changes the logic of its loyalty scheme Sparks completely when relaunching is in a digital form on Thursday this week. In line with its transformation programme, which includes the start of selling M&S products via Ocado later this year, the British food and apparel retailer is offering the digital version of its loyalty scheme as a more personalised experience with instant rewards and opportunities to support charities.
Through the relaunched Sparks scheme M&S aims to know its customers better and will be providing more personalised offers. Jeremy Pee, Chief Digital & Data Officer said: "With a Digital First approach, it's simpler and easier to use but also builds our relationship with customers through a more personalised experience."
Shopping for free
The new programme will remove points and sale access tiers – and introduce new instant rewards to deliver immediate value for shopping with M&S. New features of the relaunched Sparks include a guarantee that every week one customer in every UK store will be rewarded with their shopping for free from M&S.
According to the retailer, donating to a member-selected charity has been one of the scheme's most popular features. The retailer undertook a review to ensure its Sparks charity partners reflect the causes that matter most to members. Ahead of relaunch, it added 25 new charity partners to expand to 35 in total.
Under its Digital & Data team, M&S has significantly invested in its behind the scenes capabilities in order to deliver a better overall experience for customers, with new expertise across critical areas such as Loyalty, Data Science and Digital Products. The team are focused on delivering a better, more personalised experience for all customers, with the Sparks relaunch a significant step towards that.
The new scheme will be hosted through an updated M&S App with all features of the relaunched scheme fully integrated online. New members can download their Sparks card via the App straight to their phone or stored to their M&S online account and start shopping straight away to be in with a chance of an instant reward – either in store or online. Physical cards will also continue to be available.
This supports the clear acceleration of customers turning to shopping online in recent months which M&S, along with the wider retail sector, has experienced among its customers. Over 365,000 existing customers shopped M&S.com for the first-time during lockdown, and M&S has seen over 700,000 new downloads of its App since March.
Over 40,000 employees of M&S have been trialling the scheme ahead of the customer launch, testing the experience and interface.