News
Roberta Goods facilitates shopping at any time with Smark and Bizerba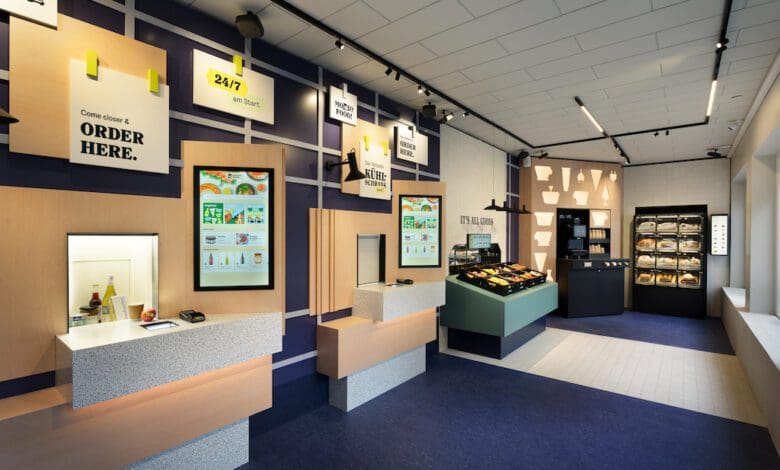 In Stuttgart's Heusteig district, start-up Smark opened a fully automated convenience store under the name Roberta Goods. Robotics from Smark and smart shelf solutions from Bizerba enable customers to shop unattended around the clock. The assortment consists of around 300 items. Fresh fruit, vegetables, baked goods, and beverages come mainly from regional and local production. Specially compiled cooking boxes, so-called combos, simplify customers' choices.
Fledgling Stuttgart-based company Smark has been offering various prototypes for automated stores since 2017. The technology is also behind the Typy supermarket in Düsseldorf's Medienhafen by former Tank&Rast manager Carlo Caldi. As Retail Optimiser reported, the entrepreneur plans to open 200 of these stores in Germany within three years. Caldi is also involved in the financing of Smark through Campo Group, an investment company specialising in digitalisation.
Robotics work behind the scenes
On two large screens, customers can select their items, add them to the shopping basket and pay cashless later. The desired products are compiled in an automated warehouse in the back of the store. Robotic arms and conveyor technology ensure that all items are transported to the dispensing station within a minute. Smark is still working on the technical development of the concept. The company wants to expand the assortment and further improve packaging and logistics processes. An app for pre-ordering goods is also planned.
Weighing system controls stocks
Robotics not automatically collect all products in the storage area. At the front store area, customers can select fruit and vegetables or baked goods and coffee in self-service. Smart Shelf solutions from specialist for intelligent weighing systems Bizerba register all items removed from shelves.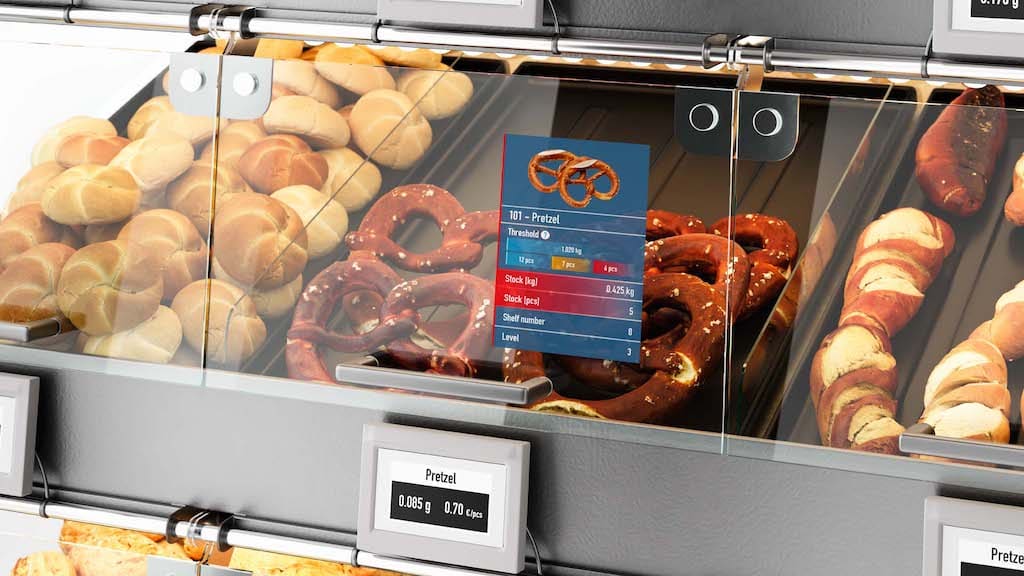 A precise weighing system automatically detects when and which product is taken from the shelf. This information is automatically forwarded to the ordering system. If stock falls below certain minimum levels, the system sends a message directly to the responsible employee. Permanent digital stock monitoring also helps to optimise demand planning. This way, customers should always find fresh fruit, vegetables, and pastries.