News
7-Eleven tests holographic screens for self-checkout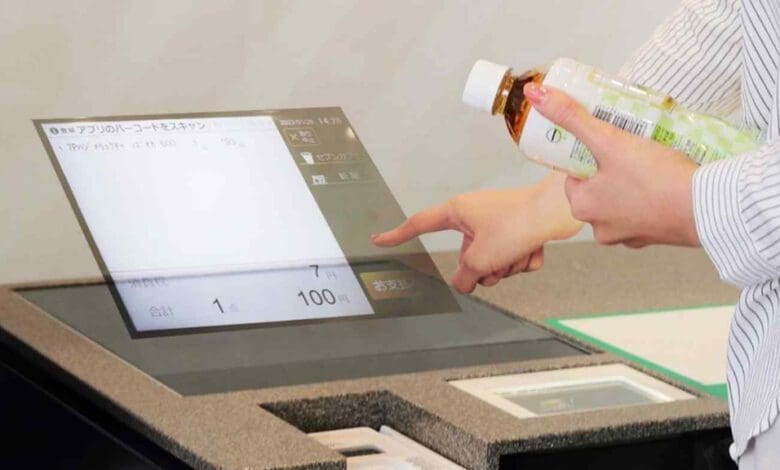 Japanese convenience store operator 7-Eleven has been testing holographic displays in six of its Tokyo shops since the beginning of the month, allowing customers to operate the self-checkout touch-free. The technology has been implemented by Toshiba Tec. It is centred on the Aska 3D panel from Hiroshima-based specialist Asukanet. Other development partners are Kanda Kogyo and Mitsui & Co.
The installation is the first of its kind in the retail sector. So far, these systems have been used primarily as reception terminals in hospitality and for advertising purposes. 7-Eleven expects the technology to improve the shopping experience as well as to enable efficient and secure checkout processes.
The touch screen floats freely in the air
The Aska 3D panel is built into the checkout counter. It projects an image of the display's user interface at a 45-degree angle above the panel. The customer can operate this image, which floats freely in the air, like a touch screen. Sensors based on Microsoft Kinect technology detect the gestures from users.
So far, customers can only pay cashless at the new type of self-checkout. To buy alcohol and tobacco, they still must go to an attended register. With the new system, 7-Eleven wants to consider the increasing need of customers to shop contact-free. Moreover, the technology is intended to improve shopping experience. Most importantly, its reduced space requirements create room to accommodate more merchandise in the same area. A valuable argument especially for convenience stores.
The video shows the operation of the virtual touch screen in one of the 7-Eleven shops in Tokyo. (Video: 7-Eleven)