News
Aeon Stores Hong Kong automates cash processes with Glory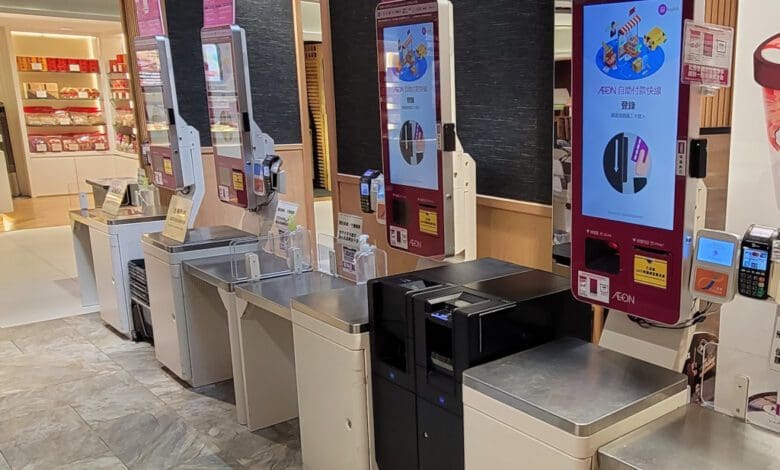 Aeon Stores Hong Kong has equipped a first store in the Chinese Special Administrative Region with cash management solutions from Glory. The Aeon Style supermarket in the Whampoa Shopping Centre uses cash recycling systems from the Japanese manufacturer for both front store and back-office applications.
In a first step, the retailer had integrated the CI-10X cash recycling system into the existing self-checkout area. This enables customers to pay with cash also at self-checkout. The machine accepts notes as well as coins and gives change automatically.
Aeon also automates the cash processes in the store's back office. Employees no longer must count the contents of their cash drawers according to the dual control principle at the end of their shift or the day. They simply insert coins and notes into the respective chute at the recycling system. The machine then counts and accounts for the amounts automatically. At the beginning of their shift, cashiers also receive their change at the device. This saves time and can largely prevent errors and possible losses.
Software controls cash processes
Glory's Ubiqular software provides the store manager control of the cash process. The software enables monitoring and maintenance of the systems remotely. It detects possible malfunctions at an early stage and can thus proactively trigger service measures that help to prevent breakdowns before they occur. Updates to the operating software can be carried out automatically outside business hours without interrupting daily operations.
The solution also supports store managers in controlling and planning cash transports. In addition, the system enables arrangements to be made with its house bank to credit daily revenues to the company account as they have been booked in the cash recycler.
Aeon Stores Hong Kong plans to equip more stores with Glory cash recycling systems in the future. With the move, the company aims to deploy staff more efficiently and improve the shopping experience. The subsidiary of Japanese Aeon Group operates two supermarkets, 43 Living Plaza convenience stores, 10 Aeon and 27 Daiso Japan department stores in Hong Kong.