News
Aldi Nord tests self-scanning and self-checkout with Shopreme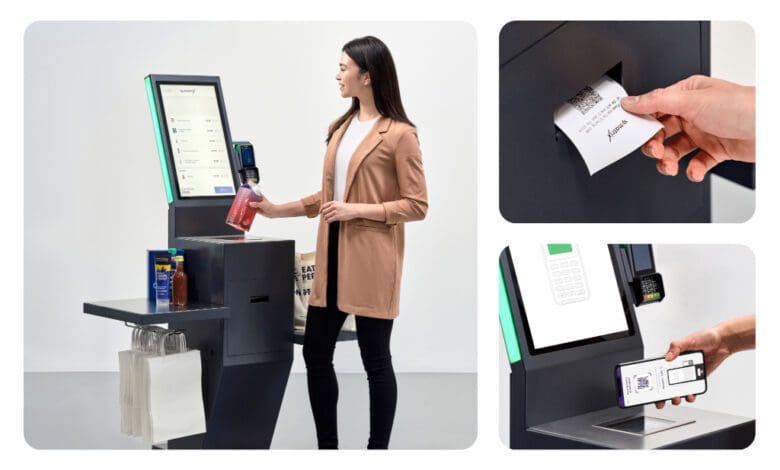 In the Netherlands, Aldi Nord will open a first store this week offering shoppers the option to scan their purchases with their smartphone or at a self-checkout. Not only the software, but also the hardware for the self-checkouts will be provided by Austrian specialist Shopreme.
In the store in Berkel-Enschot near Tilburg in the Netherlands, which will be reopened this week after renovation, it will be possible to see for the first time what the discounter's world of self-scanning could look like in the future throughout Europe. However, as with the scanless store in Utrecht, this was only a test for the time being, explains Aldi Nord Media Spokesman Dennis Boczek in response to an enquiry from Retail Optimiser.
"In addition to Aldi Shop & Go, a checkout-less technology being tested in Utrecht, Aldi Netherlands is also testing Aldi Scan&Go, which combines a self-scanning solution via app and a self-checkout terminal into a seamless technology," explains Dennis Boszek: "Both tests in the Netherlands contribute to gain the most comprehensive picture possible of the use of checkout technologies in our stores and to evaluate possible use cases for future checkout solutions not only in the Netherlands but for the entire Aldi Nord group of companies."
For the first time in the retail industry worldwide, self-checkout hardware from Shopreme will be used in the Aldi Nord store in Berkel-Enschot. The Austrian specialists will officially launch the hardware product to the industry next week. Together with its shareholder Umdasch, Shopreme has developed and produced the hardware solution in order to be able to offer retail companies an integrated solution for self-scanning with payment at the self-checkout plus optional scanning at the self-service checkout from a single source.
Shopreme also delivers self-checkout hardware
In this Dutch Aldi Nord store, customers have to use the discounter's app to be able to scan the goods with their smartphone. Shopreme, which also counts Rewe Group including its discounter Penny among its major customers, has made a name for itself in the market with the fact that its self-scanning solution also runs without an app on the smartphone's browser. However, this will not be used by Aldi Nord for the time being. Instead, customers can do without a printed receipt when paying at the self-checkout and receive it digitally in the app.
In the store in Berkel-Enschot, customers will have the choice: They can scan the goods with their smartphone or at the new self-checkouts. Self-scanning users can pay either in the app or cashless at the self-checkout. Independently of this, the usual manned checkouts will also be available to customers.