News
Amazon detects damaged goods with AI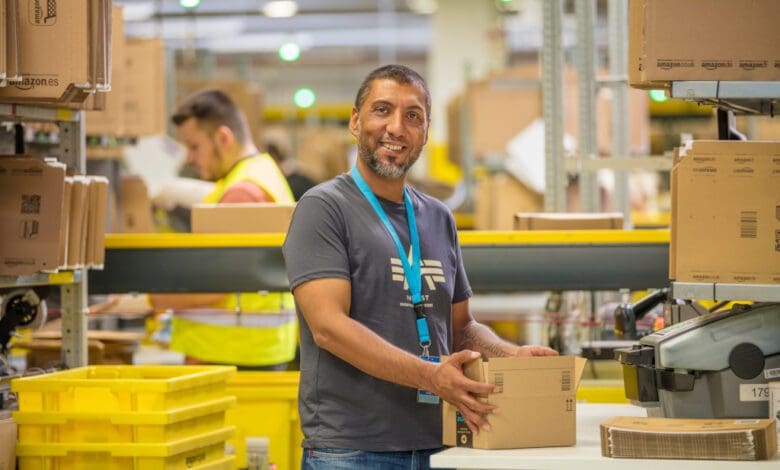 Amazon is equipping its logistics centres with software that uses artificial intelligence to identify possibly damaged items. The e-commerce giant wants to ensure that only flawless products are packed and shipped to customers. Two fulfilment centres in the USA are already using the technology. The company plans to roll out the solution to another ten of its largest logistics hubs in North America and Europe.
Amazon's Robotics division has developed the solution. Up to now, employees have been responsible for quality control. However, they often overlook possible damages because these occur only sporadically. The company states that about one in 1,000 items has been damaged. However, with the large amount of deliveries Amazon processes daily, the number is very relevant.
The project is part of a larger initiative by which the company increasingly applies artificial intelligence to optimise its logistics processes. In this way, it aims to manage complexity more efficiently, speed up the flow of goods and make it more reliable. The industry is relying more and more on automation. When fewer and fewer people are involved in the processes and can no longer inspect the goods, technology must take over control.
AI learns spotting damaged goods
AI checks the items between picking and packing of goods. Customer orders are picked into bins, which pass an imaging station, where they are already checked whether the right products have been selected. With help of the new solution, the system can now also detect if one of the articles has possibly been damaged. If everything is in order, the case is transported to the packing station. If not, the order is sent to an employee for further inspection.
Amazon trains the software by presenting photos of undamaged and damaged items to the AI for comparison. It thus learns to recognise the differences and identify products that do not look perfect.