News
Auchan increases its customers' purchasing power with Naomi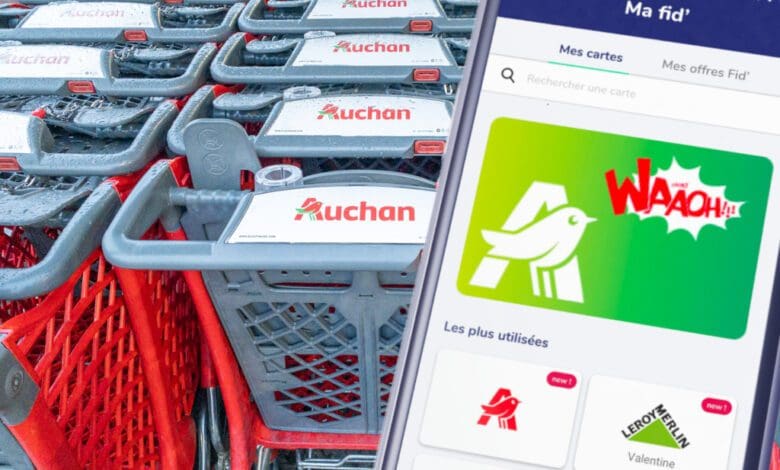 French retailer Auchan introduces the Naomi app in addition to its existing loyalty programme Waaoh. The aim is to mitigate the impact of inflation on customers' shopping baskets. By using the mobile application, Auchan customers are automatically rewarded for each purchase with a percentage of their total shopping amount. Once the sum of ten euros is reached, it can be used to purchase via digital or physical gift card.
"Due to the current inflationary situation, it is essential that Auchan can deploy tools to visibly increase the purchasing power of its customers," says Hammuel Wisscoq, director of business plans as well as trade and customer relations at Auchan France, in a press release. "We chose Naomi's solution to have a direct impact on our customers."
Automatic credit via app
To use the app at Auchan, customers must first download it to their smartphone and create a customer account. He then connects his bank account directly to the app via Budget Insight, a partner approved by Banque de France. Each time a purchase is made, a percentage of the total purchase amount is automatically credited in the app and merged with any existing purchase savings.
Once the amount of ten euros is reached, it can be spent via digital or physical gift card at Auchan as well as at all partner companies. Customers can thus generate a maximum of 200 euros a year additionally by using the app. Furthermore, all his loyalty cards can be deposited in the Naomi app.
Retailers can use the app to provide customers with specific offers customised to their consumption habits. The mobile application is independent from the existing Auchan Waaoh loyalty programme and regular in-store retail promotions.