News
Castorama launches DIY voice assistant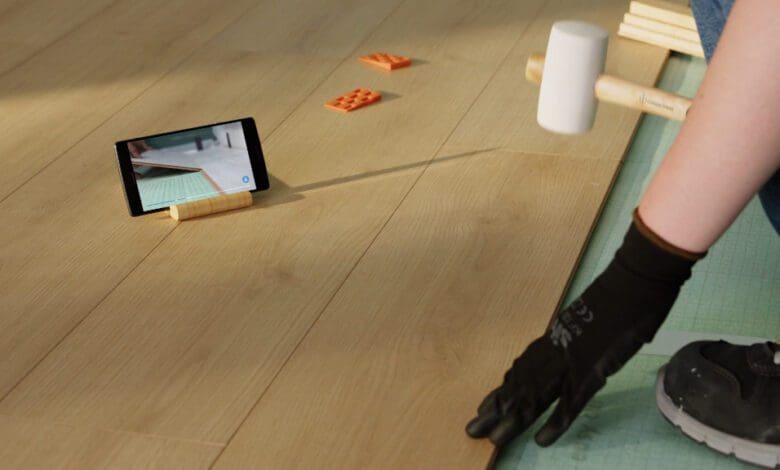 French home improvement chain Castorama has developed a voice assistant for DIY customers in collaboration with digital agency Razorfish. The retailer, which is part of British retail group Kingfisher, has integrated the new feature, called Hello Casto, into its Castorama mobile app. The app offers customers tutorial videos that can be found and used entirely by voice while working.
Clients can start the service after installing the Castorama app by saying the words Hello Casto. If a user wants to install laminate flooring, for example, he says so and is then shown all the videos on the topic from which he can choose. In addition, information on budget, necessary materials, degree of difficulty and required labour is given. Once the customer has chosen a tutorial from the database, he can use voice commands not only to start the video, but also to rewind it, pause it or have the content of a work step repeated.
Currently, the database, which can be used via app in a voice-controlled manner, includes 53 videos that deal with projects in the areas of floors, walls or bathrooms that are in high demand for Castorama customers. "The Hello Casto app is a true user innovation and has been developed with the aim of democratising DIY and improving the customer experience," Romain Roulleau, marketing, digital and customer director at Castorama, said in a press release.
Technically, the app uses a combination of artificial intelligence and speech recognition using Google's Dialogflow technology. Dialogflow is a natural language understanding platform used to design and integrate a conversational user interface in apps or interactive voice response systems, for example.
The additional functionality in the Castorama app is currently only usable with Android devices but is expected to run on iOS soon. The DIY chain has also announced that it will be adding new content and functionality to the app in the coming months.
Already, the home improvement retailer provides its customers with an extensive number of educational videos and buying guides on its own website, its own online magazine 18h39.fr and its own YouTube channel. Castorama operates 92 stores in France but is also active in Poland.
The video introduces the functionality of Hello Casto in the Castorama app in French. (Source: Kingfisher/Castorama)