News
Coppenrath & Wiese switches to Bayard's GDSN platform Byrd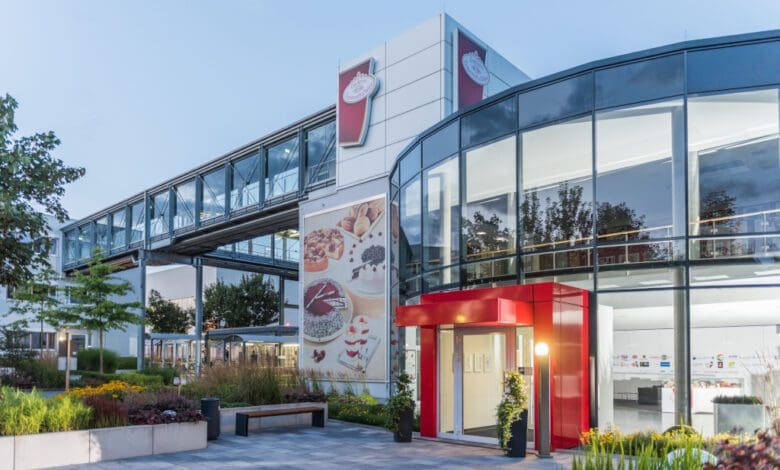 Coppenrath & Wiese will move its GDSN data management to Bayard's Byrd platform at the turn of the year. The subsidiary of Oetker Group will provide retailers with uniform product content through the b-synced master data pool integrated in Byrd from the beginning of 2023. In the process, the manufacturer of frozen bakery products will provide retailers in both the German-speaking and Benelux countries with its product master data in a consistent manner via the new platform.
The new user interface will allow Coppenrath & Wiese to significantly increase the accuracy of the database. "Byrd's user interface helps us to further reduce the risk of data errors," says Benjamin Voß, Head of Orga at Conditorei Coppenrath & Wiese. The probablility of errors is significantly reduced by Byrd's intuitive user guidance.
For the often multi-level grocery retail industry, Byrd's extensive range of templates, which facilitate the export of product data into Excel, offer considerable additional benefits. Because despite GDSN, not all companies still dispense with the requirement for product certificates.
Licensing model fits the use
Bayard's specialists scored points with Coppenrath & Wiese not only for their competent advice but also for their licensing model. With the previous provider, licence costs were calculated based on Coppenrath & Wiese's global turnover, although the data pool is only used for DACH and Benelux. Bayard, on the other hand, bases the licence costs primarily on the number of items actually entered and thus reflects the scope of use more realistically.
Benjamin Voß expressly praises the Bayard team: "The consultants are very competent and at the same time uncomplicated. We have come to know them as real problem solvers." The Bayard team will migrate the inventory data, including digital content, for Coppenrath & Wiese. During the migration process, the company wants to get rid of legacy issues: "We are only taking the product data with us into the new system that is up to date".
Further data integrations are planned
The decision to use Bayard's platform for GDSN data management also sets the course for further cooperation. The next step will be to transfer data from the ERP system and the PDM system used by the product development department.
After Radeberger Group, Coppenrath & Wiese is the second company in the Oetker Group to move its GDSN content to Bayard's technology and data pool. According to the latest ranking by Lebensmittel Zeitung, Oetker Group is the largest supplier to the German grocery retail sector.