News
Douglas accepts payments on the sales floor with S-Payment and GK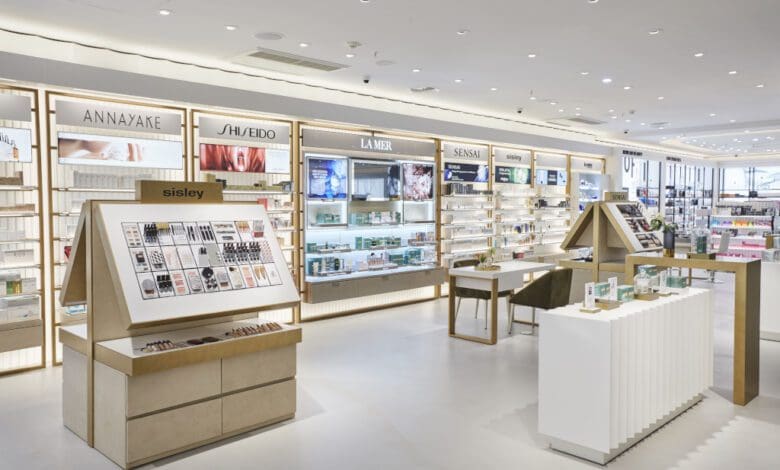 Douglas is testing acceptance of cashless payments directly on the sales floor with the smartphones of its sales assistants. The perfumery operator has equipped its so-called Beauty Advisers with Samsung smartphones at its stores in Bochum, Munich and Wuppertal. Using the app 'Sparkasse POS', S-POS for short, from S-Payment, the central solution provider of the Sparkasse financial group, employees can already check out customers on the sales floor. Shoppers pay contactless by card or via mobile wallet.
With the move, Douglas aims to make shopping easier and more customer friendly. Especially at peak times, waiting in line can be avoided as customers no longer have to queue at the checkout. Sales assistants can accompany the entire customer process, from advising shoppers to product selection and checkout. This allows for an uninterrupted shopping experience.
As Laura Treude, Head of Group Payment at Douglas, explained last week at the EHI Payment Congress in Bonn, the company will pilot the solution by the end of September, depending on the performance of the tool. Until then, further stores could be added step by step. Based on the results from the pilot stores, Douglas will then decide on how to proceed. For this purpose, the perfumery operator wants to conduct a target/actual retro-analysis with focus on the customer, among other things by means of a limbic scorecard. Afterwards, the group plans to derive an international strategy. In Germany alone, the possible project scope includes about 1,800 app applications.
Integrated into the POS software
The S-POS app turns the sales employee's smartphone into a card terminal. It accepts payment systems Girocard, Visa, Mastercard as well as Apple and Google Pay independently of banks. Payments are processed by service provider Payone. According to the software provider, S-POS is the first product on the market with Girocard PIN approval. The app runs on Android smartphones and tablets.
Douglas has fully integrated the mobile solution into its GK POS software via OPI interface. On the smartphone screen, employees work directly in the GK application. The GK software registers the items and transfers the amount to the app. For payment, customers present their card or mobile wallet. Data is transferred via NFC. Payments up to 50 euros are enabled without entering the PIN. For higher amounts, the customer types his PIN on the touchscreen of the employee device. Once the payment has been made, the customer receives a transaction overview and a digital receipt.