News
Family Mart automates refrigerated shelves with Telexistence robots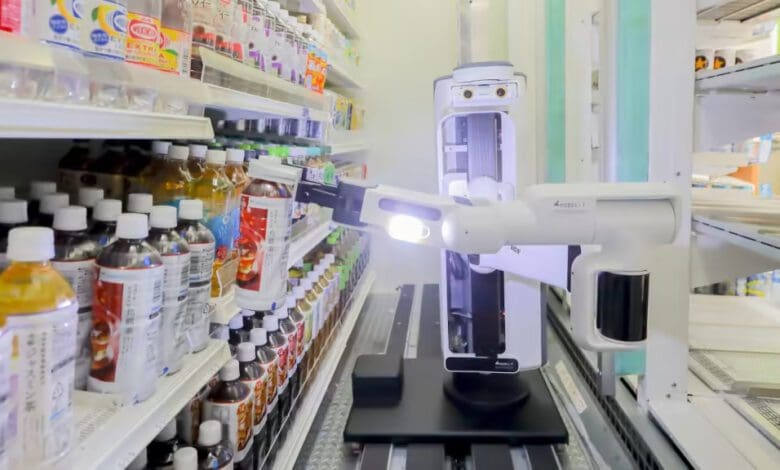 Japanese convenience store operator Family Mart will use robots from Tokyo-based start-up Telexistence to restock refrigerated shelves with beverage cans and bottles. In a first step, the retailer is installing the artificial intelligence-powered systems in 300 high-turnover stores. The rollout will begin this month with 30 own-managed shops in the Tokyo area and is expected to be completed by March 2025.
The move is the retailer's response to the industry's increasing difficulty recruiting staff in the country. Systems are expected to reduce workloads in the stores by up to 20 percent. They free employees from routine tasks and create more time for customer-facing activities. They can thus concentrate more on providing shoppers advice or preparing food. This aims to make stores more attractive and profitable. If expectations are confirmed, Family Mart is considering equipping more stores with the robots.
In stores where the robots are used, the company will also implement Telexistence's workflow analytics tool TX Work Analytics. Employees wear a transmitter that records and visualises types of in-store tasks and workload by time of day. This is to optimise staff planning and better align it with actual requirements.
AI Gordon controls operation
Telexistence has developed the TX Scara robot specifically for the task of replenishing refrigerated shelves with beverage cans and bottles. With the order from Family Mart, the technology start-up is launching production of the systems. One of them can 24/7 sort up to 1,000 beverage cans or bottles into the refrigerated shelves. Proprietary artificial intelligence called Gordon fully controls operations. Based on sales data and forecasts, it determines when and where products need to be restocked. The robots work completely independently. Should malfunctions occur, they can be corrected remotely by a Telexistence employee.
Telexistence markets the TX Scara systems in the so-called Robot-as-a-Service model. Analog to the SaaS principle, the customer does not have to buy the system, but pays a usage fee over the term of the contract. In developing its technologies, the company works closely with graphics processors and chipsets manufacturer Nvidia and Microsoft Japan.
The video with English subtitles shows how the Telexistence robot works.