News
Fujitsu wants to take over GK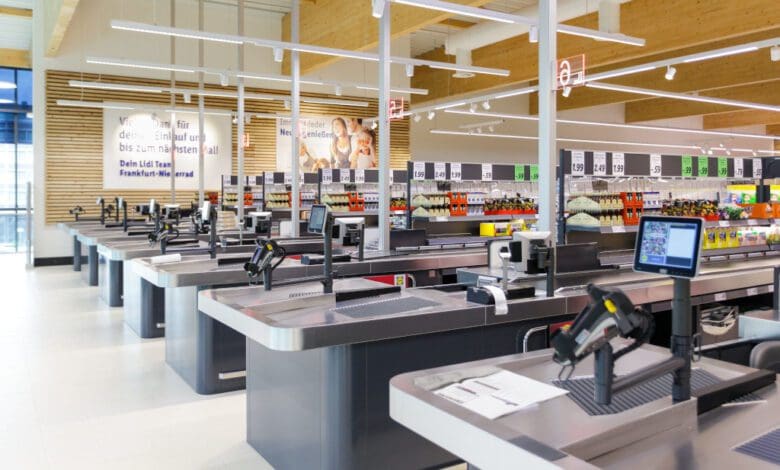 Fujitsu today announced its decision to make a voluntary public takeover offer to GK shareholders to acquire all shares outstanding of GK. The two companies have entered into a Business Combination Agreement. Rainer Gläß, GK's co-founder and CEO, will leave the company as a member of the Executive Board in the event of a successful takeover bid.
As a basis for the intended takeover bid, GK and Fujitsu have concluded a Business Combination Agreement. This agreement specifies the offer process and contains agreements on future cooperation – in the event that the takeover offer is successful. Among other things, this includes agreements regarding the support of the corporate and growth strategy and the preservation of GK's independence.
GK has been operating the checkout software of Lidl, Europe's largest retailer, for more than 23 years. Other GK customers include Aldi Nord, Coop (Switzerland), Edeka Group, Grupo Kuo, Hornbach, HyVee, Migros, Netto Marken-Discount and Walmart. For Fujitsu, the planned acquisition of GK would be an important step in accelerating Uvance, a pillar of the company's growth strategy. In this, Retail-as-a-Service solutions are to help provide personalised shopping experiences.
Clear roadmap governs transition
The agreements contains to maintain independence include – for at least two years – the future structure of corporate governance, the appointment of an independent supervisory board member as well as the interests of GK's employees. The continuation of the Schöneck location as the company's headquarters has also been agreed for at least two years. After completion of the planned takeover, it is also planned to set up a joint coordination committee to ensure the best possible implementation of the transaction objectives pursued.
The Executive Board and the Supervisory Board of GK, both of which have approved the conclusion of the Business Combination Agreement, welcome and support the announced offer. Subject to the careful review of the offer document and the fulfilment of their legal obligations, the Management Board and the Supervisory Board of GK intend to recommend to the shareholders of the Company to accept the Offer.
The founders of the company, Rainer Gläß and Stephan Kronmüller, have entered into irrevocable undertakings with the Bidder. In these agreements, they undertake to tender all GK shares held by them into the public takeover offer. In addition, if the takeover offer is successful, CEO Rainer Gläß will resign from the company's Management Board. It is planned that in this case Rainer Gläß will continue to advise the company in the future as Honorary Chairman of the Supervisory Board. In the event of Rainer Gläß's departure, the Supervisory Board intends to appoint members from the second management level as additional members of the Executive Board. The current CFO of the company, André Hergert, will remain with the company as a member of the Executive Board.
Yoshinami Takahashi, Executive Vice President and Deputy Head of Global Solution Business Group, Fujitsu, comments, "This proposed acquisition is an important step in accelerating Uvance, a pillar of Fujitsu's growth strategy that will invigorate and transform Fujitsu's business portfolio to make it even more competitive."
Rainer Gläß, CEO of GK, says: "I welcome Fujitsu's offer and am pleased that GK's growth story will continue within one of the largest IT companies in the world. With Fujitsu, we have found a partner whose strategy and corporate culture fit very well with GK and its employees."