Advertorial
News
Guest Feature: Edeka Grümmi benefits from cash handling automation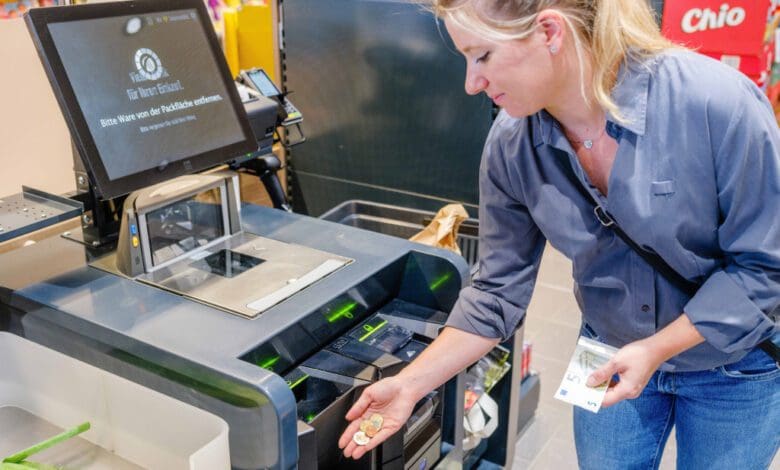 Quick, easy and secure – this is how the optimal checkout works. Customers pay for their purchases stress-free without long waiting times and go home with a positive experience. It's a win-win situation – but unfortunately this is easier said than done. Flexible, holistic solutions that take into account different preferences are especially promising. Automated cash handling can play an important role here.
Retailers are currently facing a variety of challenges on their journey towards efficient and future-proof shop concepts. Rising energy prices, supply bottlenecks and the increasing shortage of staff make resource planning more difficult. What's more, customer expectations have changed in recent years. On the one hand, increased safety requirements have been observed, especially with regard to hygiene and data security. On the other hand, modern customers demand a convenient shopping experience when visiting a physical store. Technology-based services and a gradual digitalisation of business will become essential in order to remain competitive with online commerce.
Flexible solutions for different customer requirements
The checkout offers a lot of development potential – and yet the traditional checkout area will not disappear so quickly. Customers are usually too heterogeneous. While many older shoppers feel most comfortable at staffed cash registers, younger generations are open to digital, mobile and self-service offerings. In addition, the preferred payment method can vary for each individual – depending on the time of day, mood or purchase quantity. In order to meet a wide variety of preferences, the checkout of the (near) future needs one thing above all else: flexibility. The recipe for success is holistic and varied solutions, perfectly adapted to different shopping situations, the store as well as customers.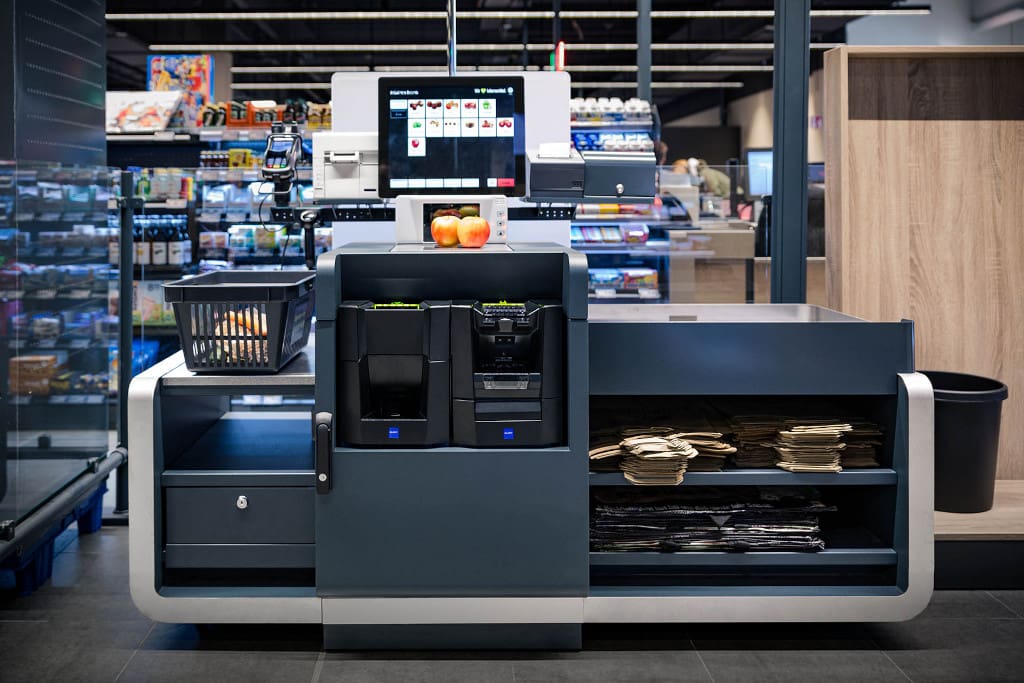 Gerd Grümmer, owner of Grümmi-Markt in Neumünster, was also looking for such a solution. He was interested in introducing a modern shop-in-shop concept that was tailored to the individual wishes of his customers and at the same time optimised work processes. Specifically, it had to enable:
Simple, secure and fast payment
Cash services such as cashback
Easy interaction with the customer directly at the point of sale
Avoidance of losses
Optimisation of cash and cash handling processes for employees
Integration of all payment systems
Implementation of a cost-optimised cash cycle
Optimise processes and enable flexibility – with cash management systems
Against all trends and forecasts, cash remains a persistently popular and relevant means of payment. Making cash management more efficient is therefore crucial for many retailers. Cash management systems contribute to this by automating complex manual processes – such as balancing the cash register at the end of the day or shift. They conserve resources and increase convenience for employees and shoppers alike.
Gerd Grümmer found the optimal solution for his store in the smart products of the CASHINFINITY™ range from GLORY. They encompass integrated solutions for the front and back office. Each cash register at Grümmi-Markt, including both staffed cash registers and self-scanning terminals, has been equipped with cash recyclers. These could be easily implemented in the existing store design and enable contactless cash payment at all cashpoints. The devices are complemented by their counterparts in the office, which speed up the settlement and further processing of cash. This creates a completely closed cash cycle, which makes cash handling by employees unnecessary and minimises the risk of errors.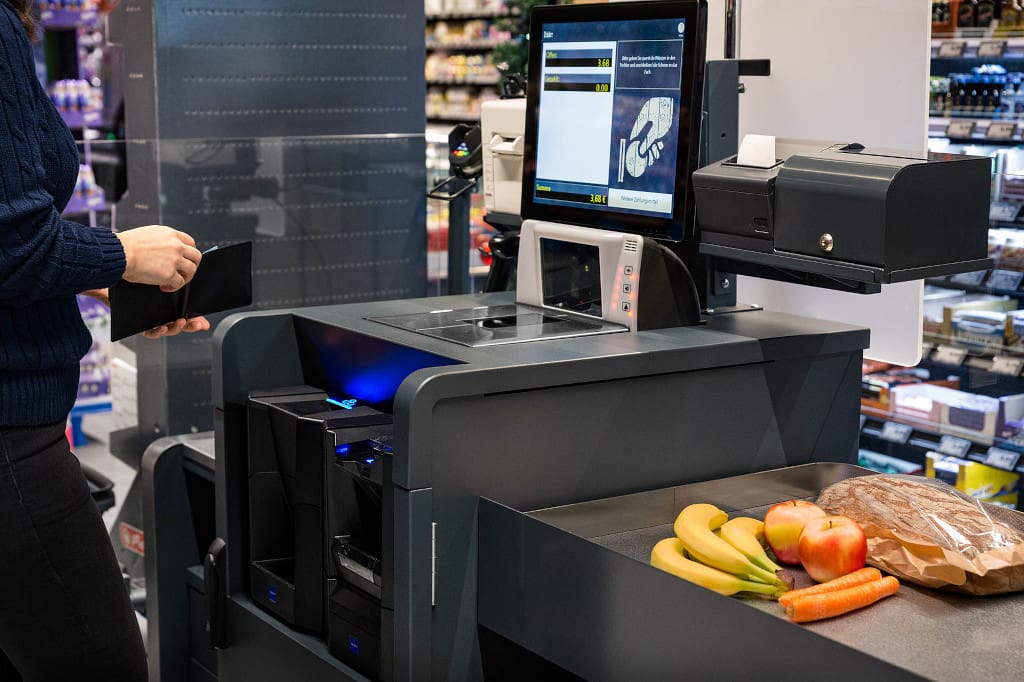 GLORY solutions are therefore the ideal basis for flexible checkout models. They enable classic and innovative checkout concepts in equal measure and take into account different shopping and payment preferences. Plus, they make cash processing for retailers secure, hygienic and, above all, efficient.
CI-X: GLORY presents the new CASHINFINITY generation at EuroShop 2023
GLORY is launching its new CASHINFINITY generation on the market with the CI-X product series. The product series has been further developed according to customer feedback. The new CI-100X enables cash-related tasks in the back office to be accelerated even more effectively, while the compact CI-10X cash recycler offers even more security and user-friendliness at the POS.
Are you interested in these solutions and their wide range of applications? Meet GLORY at EuroShop in Düsseldorf. From 26 February to 2 March 2023, the payment expert will be presenting these and other innovative products for the future of retail at Stand E80 in Hall 6. You can also find all the information on V-Square, GLORY's online platform.