News
HealthMe offers retailers ready-made solution for food transparency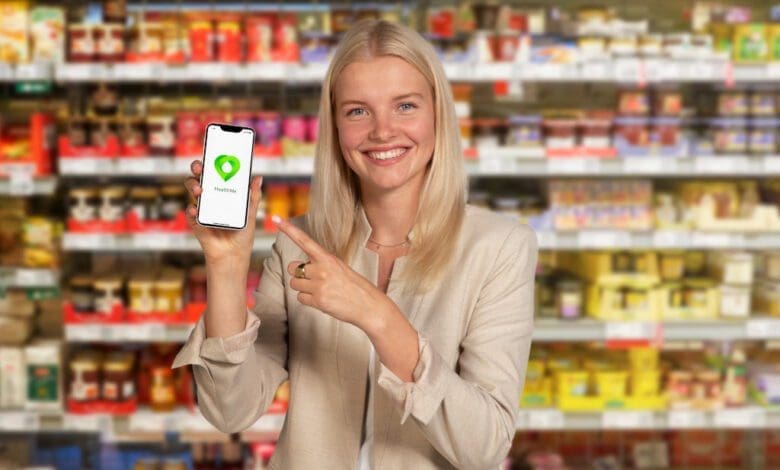 The digital shopping assistant HealthMe is now also available as a white-label solution for grocery retailers. The app makes it easier for customers to choose the food that is right for them. An optional laboratory analysis provides clarity about nutritional requirements. Bayard Consulting and Better Life cooperate in providing access to product content.
HealthMe creates transparency for consumers when shopping for groceries. And it is now also available as a white-label solution for retailers to integrate into their mobile apps. Whether allergens, intolerances, undesirable ingredients or individual requirements for a healthy diet: users of the app can simply store a personal profile with their food requirements and check whether the products on the shelf are suitable by scanning the barcodes.
Thanks to a tie-up between the product content specialists at Bayard Consulting Group and Better Life, HealthMe is able to access the ingredients and nutritional information of the majority of food retail products.
As many consumers are not aware of their individual food requirements, HealthMe, together with health coaching specialists Lykon, offers DNA and blood analysis, the results of which are added directly into users' HealthMe profiles. For the analysis, customers of the HealthMe and Lykon bundle simply send a few drops of blood to the laboratory using a test kit.
Rollout to France and all of Europe planned
HealthMe is currently in discussions with major German retailers about integrating it into their customer apps as a white-label solution. "With the integration of HealthMe data and functionality, retailers can significantly increase the added value to customers of their apps in a short timeframe," explains Christian Riesenberger, Co-Founder and CPO of HealthMe.
"More than 29,000 people are already using our app in stores to more quickly and easily select food items according to their individual requirements. HealthMe has proven itself in practice and can be rapidly and effortlessly integrated into retailers' existing customer communications," says Victoria Noack, founder and CEO of HealthMe.
Today, every consumer in Germany can already take advantage of HealthMe when shopping for groceries. The company is currently planning to enter the French market and wants to extend its services throughout Europe in the future.