News
Karlsberg Direkt optimises product content with Bayard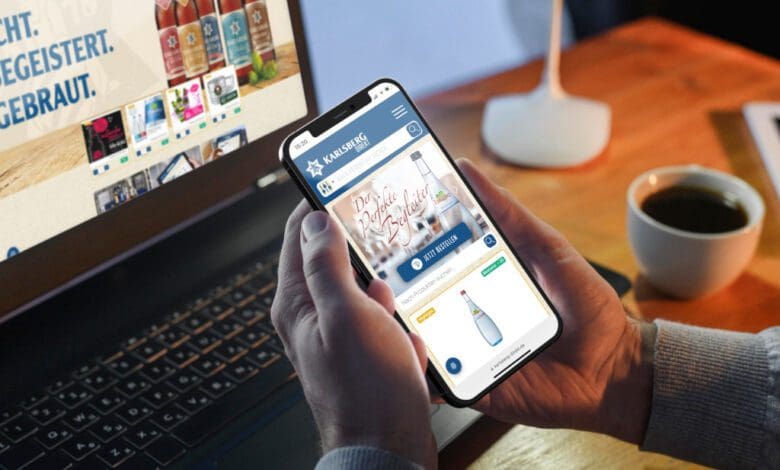 Karlsberg Direkt has opted for Byrd from the specialists Bayard – which has been part of the Markant Group since the beginning of the year – as its consistent Product Information Management (PIM) solution. The beverage wholesaler of Karlsberg Group in Saarland aims to deploy a consistent product data platform to receive quality-checked product content for its online shop from its suppliers and consolidate it in a single source of truth. In future, the suppliers of Karlsberg Direkt will enter and validate their data directly in the Byrd portal, upload them via Excel documents or transmit their product content to the specialist wholesaler via the Global Data Synchronisation Network (GDSN).
Karlsberg Direkt, the leading specialist beverage wholesaler in Saarland and parts of Rhineland-Palatinate, is also part of Karlsberg group. The online shop www.karlsberg-direkt.de enables beverage retailers and restaurants in the region to order quickly and easily, but keeping the portal's product catalogue up to date has proven a Herculean task for Karlsberg Direkt to date. "Manufacturers change their products in the middle of the year, and this usually overwhelms regional suppliers in particular with digital product data management," explains Hadi Hajdarevic, Senior Digital Marketing Manager at Karlsberg.
The beverage wholesaler had already previously used other master data services from Markant Group. The decision to choose Bayard as the technology service provider was an easy one for Karlsberg Direkt: "The Byrd platform is as user-friendly as it should be. Working with it is fun," says Hadi Hajdarevic.
Quickstart to validated product content
He deliberately chose Byrd as a standardised industry solution. Customised inhouse development would have been much more expensive – the licence price for Byrd was very attractive. "The Bayard team is perfectly acquainted with the labelling requirements under the German and also French food regulations," says Hadi Hajdarevic. The fact that Bayard is also represented in France with its own national unit was a clear advantage as well.
Above all, Hadi Hajdarevic was convinced by the fact that the Bayard team agreed to implement Byrd at Karlsberg Direkt within a few weeks. Bayard had in fact carried out essential steps towards the roll-out immediately after the signing of the contract.