News
Kroger equips 500 stores with Cooler Screens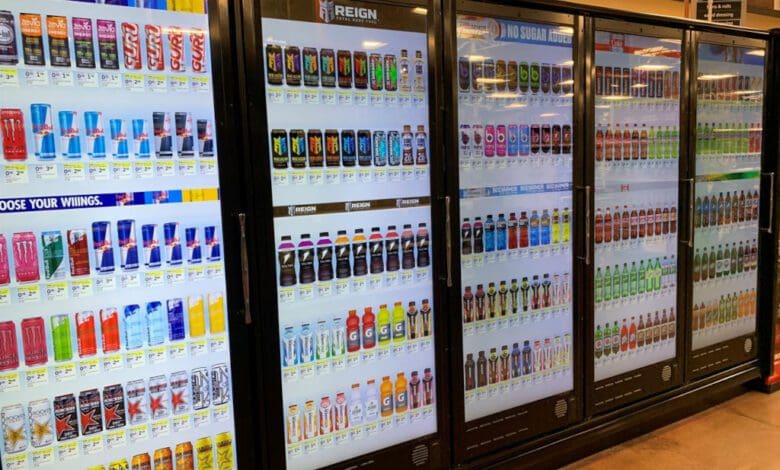 After a three-year pilot project with the company Cooler Screens, US retail giant Kroger has decided to equip 500 of its stores with these digital doors on refrigerated cabinets. These run, among other things, advertising content from brand manufacturers, which 'Kroger Precision Marketing' of the retail company's in-house market research platform 84.51° serves up.
The screens occasionally show advertisements from the manufacturers and also the current assortment, which is located in the refrigerated display unit behind the door, with a high-resolution image in real size, price and additional information. Using sensors and cameras, the refrigerated cabinets also record their current stock – and reflect this on the digital screens. For example, products that are out-of-stock are greyed out.
The digitalised cooling cabinets also enable the analysis of shoppers' reaction to the in-store advertising through cameras. Cooler Screens emphasises that the protection of personal data is absolutely guaranteed, as the analyses are carried out anonymously.
Not only enthusiasm among shoppers and the media
In the USA, Walgreens is also testing the digital doors from Cooler Screens. On social media, however, the company did not only receive approval: "They seriously force me to watch a commercial before they tell me where the drink I want is," complained one customer on Twitter. The TV station CNN picked up on the criticism and, in a report in March 2022, criticised the technology for not solving any problem at all, as taking goods out of a fridge has never been a problem.