News
Lidl modernises POS software with GK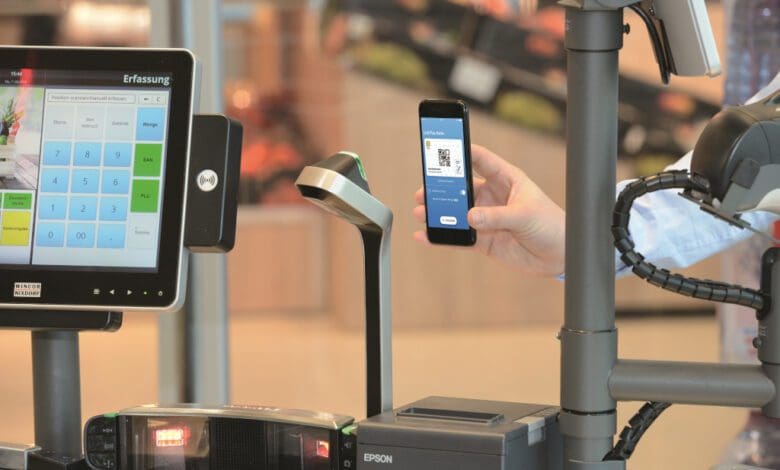 It is the largest POS software project in Europe to date: Lidl has once again chosen GK and will roll-out the Cloud4Retail platform of the Schöneck specialists in all 30 countries over the next few years. The largest banner operation of the European retail sector is thus enabling to operate the checkouts in the cloud and is simplifying the development of new digital processes such as self-scanning with the customers' smartphones.
Lidl's checkouts have been run with GK's software for 23 years. Now the Schöneck-based company has once again won the tender for the modernisation of the checkouts and has thus been able to win what is presumably the largest software deal in the European retail technology market. The discounter, which belongs to Schwarz Group, is by far the largest retail banner operation in Europe and is present in more European countries than any other company in the grocery retailing.
GK will closely accompany the migration of the POS software to the open Cloud4Retail platform at Lidl over the coming years. The new system enables the seamless integration of mobile services for customers in the stores, close integration with digital offers and the use of modern cloud technologies. Lidl has massively accelerated digitalisation in the area of its stores in recent years especially through the introduction of services related to Lidl Plus, the app-based customer card. Schwarz Group's discounter is also planning to introduce self-checkouts, as reported by Retail Optimiser.
New digital services for customers
Meanwhile, Schwarz Group has removed key areas of its IT from the Lidl and Kaufland banner operations and bundled them into Schwarz IT. It is still unclear whether or not the decision for the new POS software at Lidl will also have an influence on Kaufland's future checkout systems. Rocco Gehring, Director of Customer Systems, Schwarz IT, explains the decision in a press release: "Schwarz Group wants to continue setting the benchmark for the digitalisation of the retail sector, offering its customers innovative services across all channels. To achieve this, we were looking for a technology partner whose solutions meet the latest standards. Combined with our in-house developments and our next-generation cloud-based IT platforms, it puts us in a position to implement innovations and requirements quickly. GK is a long-standing partner with whom we also aim to undertake joint activities to facilitate modern cloud operations with STACKIT and IT security activities with XM Cyber."
Lidl competitor Aldi Nord is also currently modernising its POS software with GK and is focusing on a clear cloud-first strategy for all new applications. Discount retailer Netto, part of the Edeka Group, is also working with GK at its checkouts. GK's customers also include Coop (Switzerland), the Edeka Group, Grupo Kuo, Hornbach, HyVee and Migros.