News
Lifvs unattended shops communicate prices with Pricer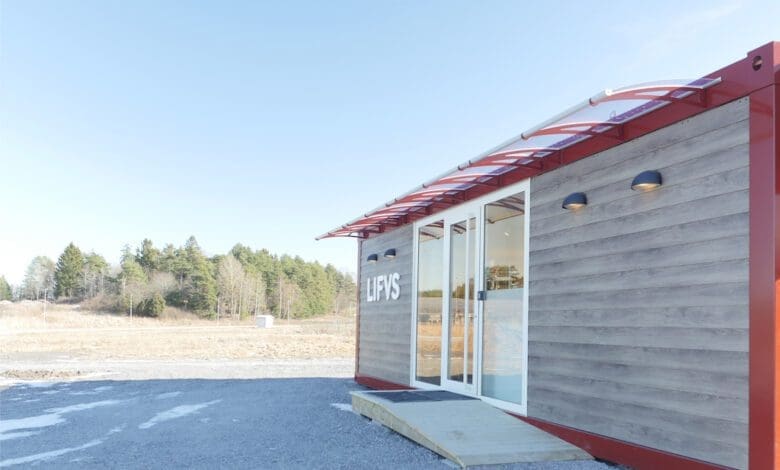 Swedish chain of unattended C-stores Lifvs has deployed Pricer electronic shelf labels (ESLs) for price communication. Using cloud-based control system Pricer Plaza, the retailer can dynamically adjust prices centrally. The graphic e-paper displays not only show prices – also  item name, additional content and barcode can be edited electronically and displayed in the colours black, white and red.
The ESLs are integrated into Lifvs' own-developed unified commerce platform via near field communication (NFC). The platform uses artificial intelligence (AI), for example to optimise inventory planning and replenishment. Thanks to central control, the retailer can carry out price changes and promotions quickly and efficiently – even without staff being on site. Likewise, Lifvs can make assortment adjustments without additional effort. Changes in shelf layout can be transferred to the ESLs remotely via cloud.
Lifvs serves consumers where others have retreated
The Swedish start-up operates the largest chain of small autonomous grocery stores in Europe. The company has already opened 27 shops in the country. Unlike its competitors, it does not focus on urban locations. Lifvs shops are primarily found in sparsely populated areas where other local supermarkets have disappeared. Here it is imperative to operate as cost-effectively as possible. That is why Lifvs relies largely on self-service.
Customers gain access to the store via dedicated app. They then use it to register their purchases, by scanning barcodes on the goods or on the ESL. Payment is also done via app. The receipt will be sent by email. In selected shops, the retailer also offers a Click & Collect service.