News
Penny rolls out self-scanning-app with Re-Vision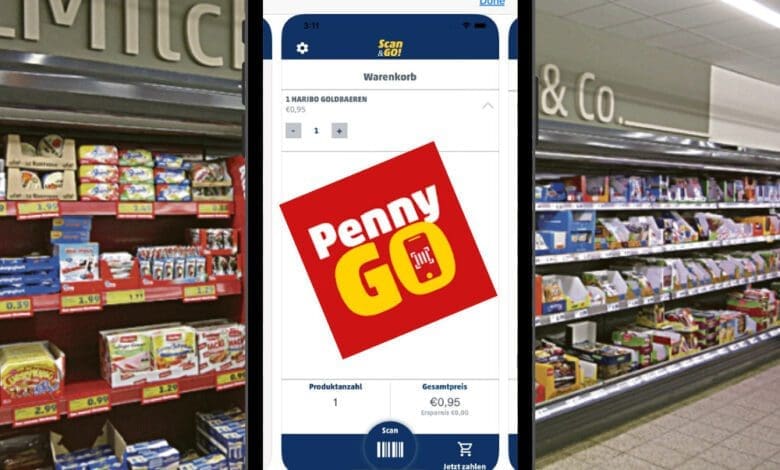 What is taken for granted at Carrefour, Albert Heijn and Tesco now seems to be taken seriously in Germany, too, due to the distance rules around the checkout: Customers should also be able to scan the goods at Penny with their own smartphone while shopping and pay at separate checkouts — but only cashless.
After initial tests in two stores in Cologne and Marburg last year, Rewe Group's discounter Penny is starting the roll-out of its mobile scanning solution in an initial 111 stores in the coming weeks, reports Peer Schader in his wonderful Supermarktblog.
Penny now calls the service "Penny Go", before it was called "Penny Scan & Go"" reports Schader. Customers who have installed the app have to scan permanently installed barcodes in the store and then they can register goods they want to buy.
Like British market leader Tesco, Rewe relies at Penny on the software solution of the Dutch provider Re-Vision for its self-scanning solution. Re-Vision has made a name for itself above all with the intelligent control of follow-up checks by store staff. The software uses historical data on the customer to decide whether an inspection is complete or not. If it is, individual items from the shopping basket are only scanned randomly by a Penny employee to check whether the customer had actually scanned the goods.
Until 15 August, Penny will give all customers who make their first purchase with the solution a 5 percent discount on the entire shopping cart, reports Schader.