News
Retail digitiser Hanshow brings Klaus Smets on board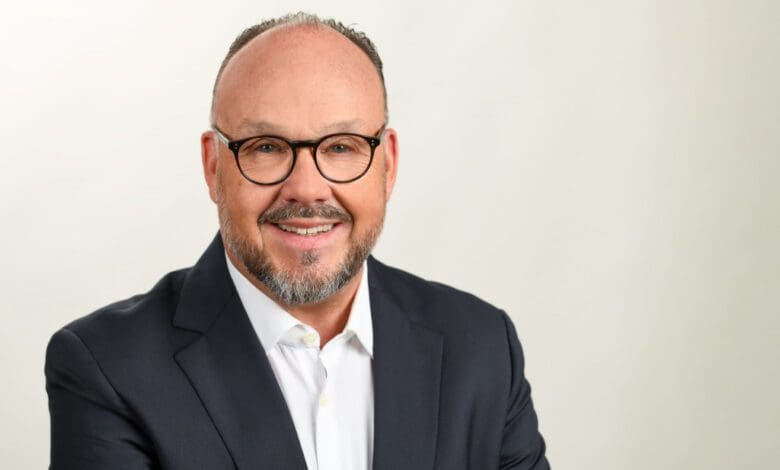 Hanshow has strengthened its management team in Europe. Klaus Smets, previously Managing Director DACH Retail Solutions at Toshiba Global Commerce Solutions, took over the position of Vice President for the DACH region at Hanshow in May.
The company is one of the top Electronic Shelf Labels (ESLs) and digital retail solutions providers worldwide and is currently growing faster than the market. It has also won important projects in Europe. As Retail Optimiser reported, Albert Heijn and Jumbo in the Netherlands rely on Hanshow's solutions. On the occasion of his change, The Retail Optimiser spoke with Klaus Smets about his motives, the challenges of digitalisation for retail and innovative developments in electronic shelf labels.
Retail expects more dynamism in digitisation
Large established suppliers offer stability and security, but their rigid structures can limit their ability to quickly adapt to changing market needs, says Smets in an interview with The Retail Optimiser. Especially when it comes to digitalisation, it is young, agile companies that can bring innovative solutions to the market more effectively. For Smets, Hanshow clearly belongs in this category.
Many aspects of digitalisation, for example in payment systems and software development, are much more advanced in Asian countries, Smets emphasises. German retailers in particular did not want to or could not adapt as quickly to new topics such as self-checkouts or electronic price labeling as some international competitors. This is changing now. "But German food retailers expect a higher dynamic in digitalization," says Klaus Smets, "even if they have to finance these investments from low margins."
Growing demand
Hanshow offers a comprehensive portfolio of digital solutions for the retail industry. Smets points out that the company not only offers ESLs, but integrates the technology into a cloud-based environment of systems to enhance operational efficiency. For Smets, this creates three dimensions that make up the benefits of the technology. Next to improved efficiency, ESLs and cloud technology drive down costs, improve sustainability and minimize errors in price changes. In addition, shortages of necessary staff to carry out daily price changes manually are avoided entirely.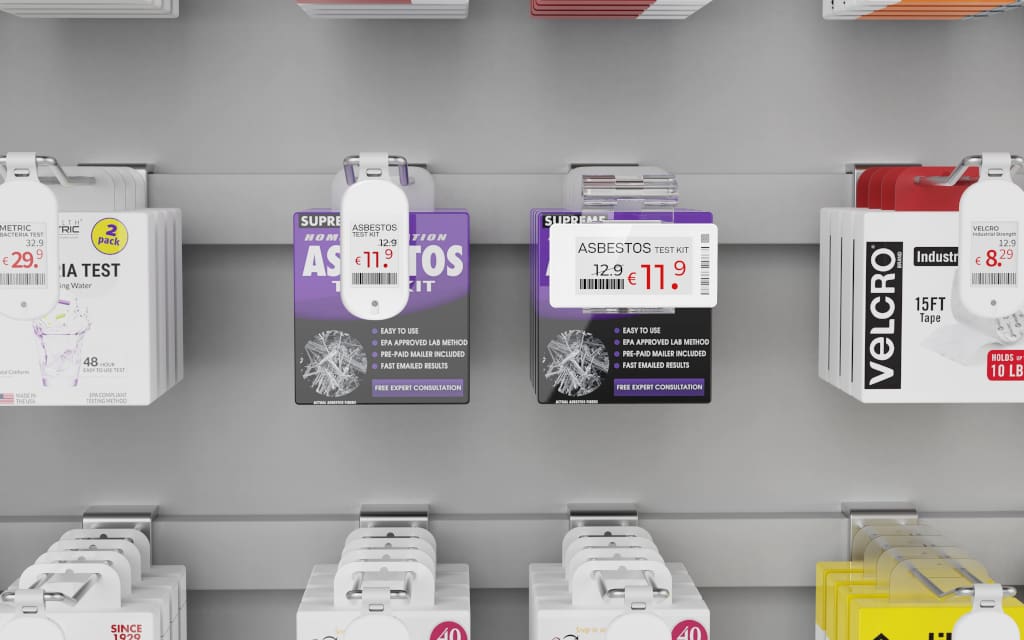 Klaus Smets therefore sees considerable potential for digital retail technology, such as ESLs, as the advanced technology is currently not yet widely implemented in the German grocery trade. In addition, there are a growing number of other sectors, such as do-it-yourself stores or furniture stores, which are showing strong interest.
Sustainability and security of supply as a priority
Delivery times for larger roll-outs are four to six months due to the high demand. Improving market supply is therefore a top priority at Hanshow, and it is being addressed through initiatives such as their distribution centers in Europe. The development of ESLs continues to move strongly in the direction of durability and sustainability, says Smets. Hanshow already uses batteries with a service life of over ten years.
The ESLs are getting smarter and more colorful, highlights Smets. The E-Paper labels can be applied across the entire shelf width, which is an effective way to draw attention to special offers. At the moment, retailers are primarily implementing labels that are two or three colored. Newly developed labels could display more colors and show graphic elements such as pictograms, product images, or logos.
Based on the cutting-edge technology upgrades of ESLs, Hanshow has also developed a comprehensive in-store marketing solution led by the Lumina series. This solution holistically integrates end-to-end smart store operations and customer journeys to enhance retailers' marketing influence and sales efficiency.
Lumina supports diverse display formats and colors on a single LCD screen, instantly enlivening a set of bright and dynamic content display options that range from marketing materials, promotions, new products, to pricing information, with a simple and convenient operation step. Overall, Hanshow's digital retail solutions are powerful tools for retailers seeking to create a holistic, sustainable, and personalised in-store experience for their customers, while enhancing marketing efficiency alongside daily smart store operations.