News
Rewe Austria combats food waste with Bizerba Smart Shelf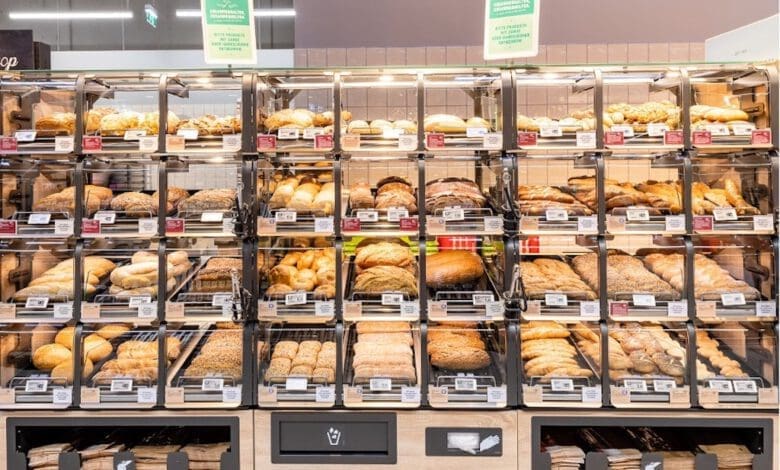 Rewe Group in Austria has equipped the bakery shops in three of its Merkur (in future Billa Plus) hypermarkets with smart-shelf technology from scale manufacturer Bizerba. With the move, the retailer aims to make sure that supply of baked goods matches customer demand at any time. Thus, it can fight food waste and guarantee that customers find the products they want on the shelf.
Consumption controls replenishment
The self-service shelf for fresh bakery products is equipped with a precise weighing system. Smart Shelf automatically detects which pastry items customers take from the shelf. This information is passed on to the connected automatic baking machine, which then delivers supplies accordingly. Via digital control, customers will always find fresh pastries at the shelf. Moreover, the system relieves employees from the task of manual stocktaking.
In the background, the system uses artificial intelligence (AI) to evaluate data collected by the intelligent shelf. This allows the retailer to adjust bakery production to the expected demand. As the database grows, planning can be adapted more and more precisely according to time of day and day of the week. The software also takes weather influences and seasonal differences into account.
Prices adapt dynamically
Smart Shelf can also dynamically adjust product prices. For example, if there is a large quantity of a product type left over towards the end of opening time, the system automatically reduces the price. For this purpose, the shelf is equipped with electronic price tags.
Rewe Group is currently testing the innovative Bizerba solution in its Merkur outlets in Baden, Leoben and BahnhofCity Wien West. If successful, it can be expected that other stores will follow. Merkur hypermarkets will be renamed Billa Plus in April this year. As part of its restructuring into a central organisation, Rewe Group in Austria is merging its sales lines under the Billa brand.