News
Rewe enables more transparency with F-Trace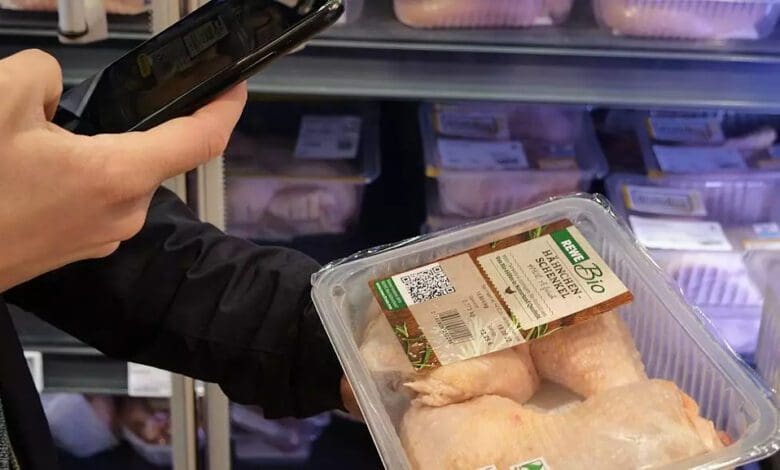 Rewe offers its customers important information on origin, husbandry and production methods for meat and dairy products of its own organic brand Rewe Bio. For this purpose, it uses cloud-based solution F-Trace from the GS1 Germany subsidiary of the same name. As part of a pilot project, the retailer is gradually integrating a total of 36 Rewe Bio meat and 26 Rewe Bio dairy products. Depending on customer acceptance, Rewe is considering expanding it to more items in the future.
With this step, the retailer is responding to consumers' demand for reliable information on quality, origin and production methods of food. More and more customers attach importance to buying ethically correct. Aspects such as animal welfare, fair production conditions and sustainability are gaining importance in purchasing decisions.
Especially with products of animal origin, consumers pay attention to source and regionality. When launching the new online platform, Rewe is therefore initially concentrating on aptly selected products of its own organic brand.
Smartphone enables easy access
Customers only must scan the QR code on the respective product packaging with their smartphone. This takes them to the F-Trace online platform. After entering the batch or LOT number, they see more detailed information about the product and the individual production stages along the value chain up to its point of origin.
The consumer thus sees batch-specific, detailed information on origin, farming, and production methods. In the case of Rewe Bio chicken legs, for example, the locations where the animal was slaughtered, cut up and processed. In addition, they can find data on traceability and information on how the animal was kept.
F-Trace has developed a new module called Transparency in view of the Supply Chain Due Diligence Act (LkSG). With this, retailers can track who in their supply network delivers which products and raw materials and whether these suppliers comply with the required social and environmental standards. They can then pass this information on to consumers.