News
Rewe Group's Iki opens fifth autonomous store with Pixevia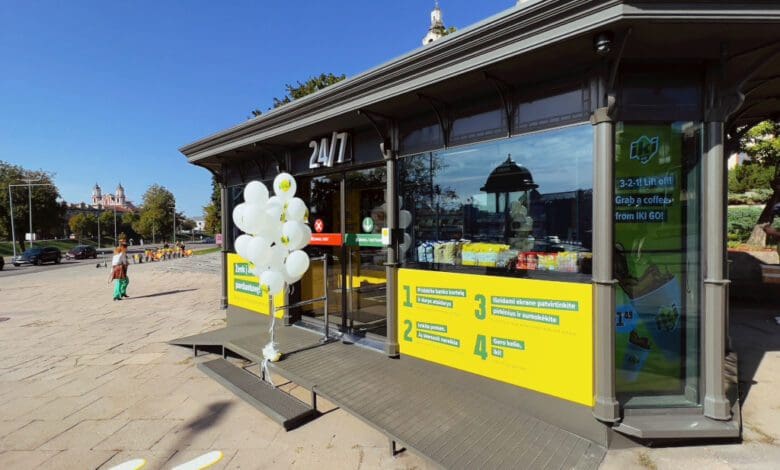 With the new name Iki Go, Rewe Group's Lithuanian retailer opened a fifth store with Pixevia's scanless technology in Vilnius today. Thus, Iki has already put more autonomous stores into operation than it had originally planned for this year.
The new 'Iki Go' at the busy Kalvarijų Street 2 in Vilnius, with 20 square metres and around 200 items, is slightly larger than most of the Iki Express 24/7 stores, of which most are operated autonomously at petrol stations. However, Iki is also experimenting with an Iki Express store at the famous White Bridge in Vilnius with 95 square metres and more than 1,000 items – The Retail Optimiser reported.
"A year and a half ago, we were the first ones to bring this innovation to the Lithuanian market. And although we are still the only ones in the country operating autonomous shops, we are not resting on our laurels," says Nijolė Kvietkauskaitė, CEO of Iki Lietuva: "With the new Iki Go comes a new concept for autonomous shops, which we have carefully developed based on the experience we have gained with the four existing autonomous shops."
Entrance without an app
Customers do not need to register in an app to make a quick purchase at the scanless store. By swiping a payment card or the payment function of their smartphone at a terminal at the entrance, shoppers can enter the mini store. While shopping, the customer can put all the goods in their bag or backpack without having to carry an extra shopping basket.
Weight sensors on the shelves and video streams in the store allow the proprietary AI platform to determine what each customer has taken from the shelves and track inventory. The software then compiles the customers' receipts in real time and presents them at the exit. At a terminal, the customer again selects their preferred payment method and leaves the store with their items – without scanning barcodes.
AI helps with inventory management
Pixevia's AI technology is not only used by Iki to run stores without cash registers. It also automatically alerts staff about impending out-of-shelves. The AI also predicts demand, orders, and manages the employees' task list.