News
Schwarzwaldmilch wants transparency all the way to the shelf with Captana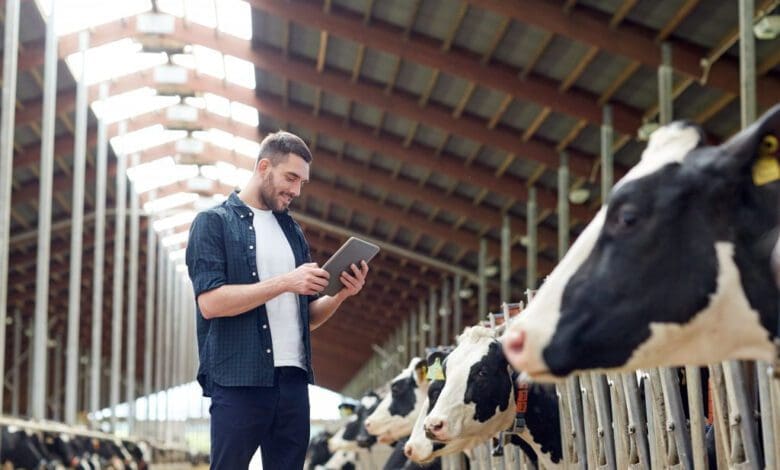 The cooperative dairy Schwarzwaldmilch is testing with the SES Imagotag subsidiary Captana, whether technology on the refrigerated shelf can reduce food waste as well as supply bottlenecks and increase consumer confidence.
As Baden project partnership, the companies will present their project together with SAP at EuroCIS in Düsseldorf starting tomorrow. Captana, a subsidiary of the electronic shelf price label specialist SES Imagotag that was spun off in 2021, will play a special role in the showcase.
Captana has made a reputation for itself with camera-based monitoring of sales shelves. The solution is currently being installed in more than 100 stores of the french sales division Monoprix, part of Groupe Casino.  Mini-cameras scan the shelves and register sales, gaps in the shelves or incorrectly placed items in real time with specific sensor technology.
Suppliers want to look at the shelf
The recorded data is immediately available to the staff in the store. Empty shelves can therefore be restocked immediately. In the project, this data is to be fed in real time to the SAP Business Technology Platform and be used cooperatively in the systems of the dairy Schwarzwaldmilch. With the help of the visual data of the actual state of the shelf in the supermarket, planograms can be created in real time. This makes it possible to look into the sales shelf from anywhere in the world.
By linking data from the various merchandise management systems and production systems in the industry, it should be possible to better predict and control processes from sales to reordering, logistics and prices to the production of food. For the cooperatively organised company Schwarzwaldmilch with its more than 900 milk producers, it is thus easier to predict the demand for milk.
The three companies will present their concept at EuroCIS in Düsseldorf (31 May to 2 June) at the SES Imagotag stand in Hall 9, F03.