News
Self-scanning scale from Tiliter automatically identifies produce at Woolworths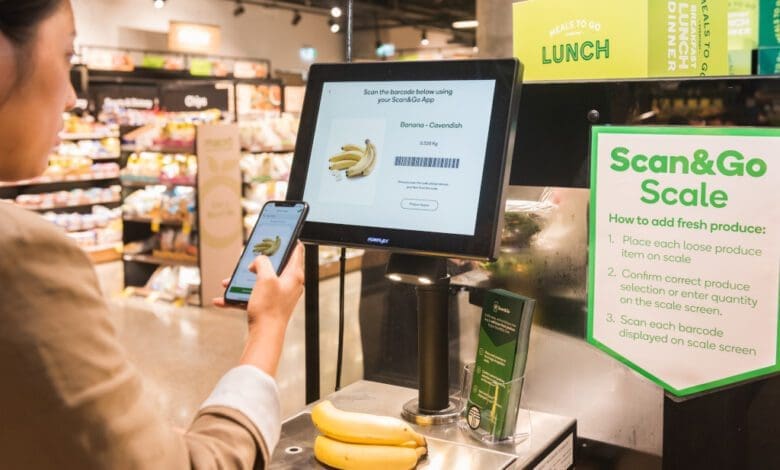 It's back, the scale that can automatically identifies fruit and vegetables. Anyone who has been in business for a longer time knows that Metro Group once installed scales from Mettler-Toledo in its German hypermarkets Real, which were supposed to do exactly that. But that was in 2006, and that was before AI-based image recognition. Back then, a small cucumber was on and off being scanned as a banana.
As the Retail Optimiser learned, several relevant European grocery retail companies are currently setting up scales in their test laboratories that appear to be capable of doing just that. They come from Australian start-up Tiliter, which has developed AI-based image recognition to an extent that it can even accurately and automatically distinguish between different type of tomatoes. According to Tiliter, it can even do that through transparent plastic bags and nets.
The interest in the scale comes with the numerous introductions of self-scanning, which start suddenly everywhere, driven by government hygiene regulations. Even in Germany — the country of perpetually serviced checkouts — two discounters have recently started allowing their customers to self-scan with their smartphones: Edeka's Netto and Rewe's Penny — the Retail Optimiser reported.
Self-Scanning needs solution for fruit and vegetables
However, the detection of loose fruit and vegetables is still the bumpy part of self-scanning implementations. This is where the solution from Tiliter comes in: The self-service scale, which the start-up company is currently still assembling itself with components from the Korean scale supplier CAS and its own hardware and software solutions, accurately detects fresh produce. It then simply shows a barcode on its display, which the self-scanning shopper scans.
The solution is attracting so much attention because the Australian market leader in grocery retail, Woolworths, is already introducing it as integrated part of its Scan & Go solution. To date, 22 Woolworths stores have introduced self-scanning with the Tiliter scale. The national roll-out has been decided. And not only the national one: Woolworths also wants to introduce self-scanning and the scale of the start-up at its New Zealand format Countdown.
Automation also at the manned checkout
But Tiliter has more in mind. The first retailers are already trying to use the start-up solution to speed up the checkout processes of manned checkouts: Tiliter's technology is to be used whenever the check-out scale stands still. This not only eliminates the need to type in a price look-up number (PLU) for fruit and vegetables: articles with a tiny barcode or no barcode at all, which are not weight goods, can also be identified automatically.
A Tiliter employee shows in this video how the Scan&Go scale works at Woolworths Australia.