News
Strong tailwind for Relex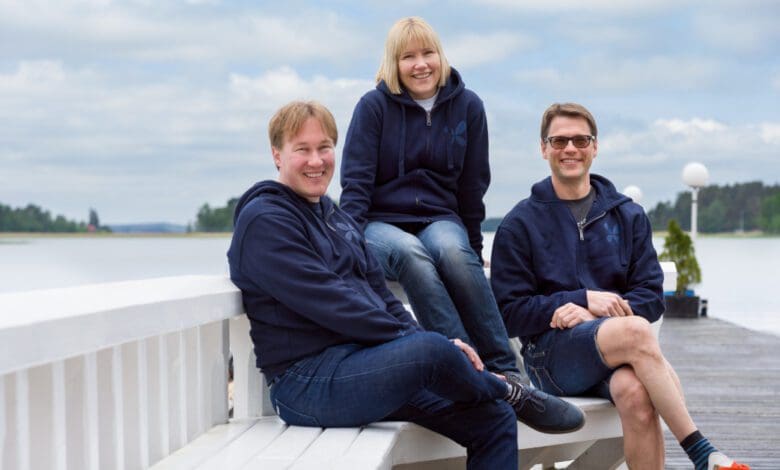 Hardly any retail technology provider was able to win more new customers last year than the Finnish software house Relex. In 2021 alone, the experts for AI-based optimisation of inventory and shelf space were able to win around 40 retail companies — including Aldi Nord, dm, Rewe Group and Sephora — as new customers and almost double their revenue from software licences.
The success has not gone unnoticed by investor groups. Last week, Relex was able to announce the closing of a financing round that was exceptionally high: around 500 million Euros are now available to Relex to grow even faster after the financing round led by Blackstone.
Optimisation from a single source
Relex had been very successful in merging the solution of British category management specialist Galleria RTS, which the Finns acquired in 2016, with its own outstanding inventory optimisation solution. Numerous retail companies, including Coop Denmark and Rewe Group, have been convinced by the interaction between automated replenishment and shelf space optimisation: by taking store-specific sales forecasts into account, the ideal number of facings and the placement of a product, as well as listing decisions, can be optimised.
The successes of the Finns show that correct forecasting of future sales at SKU and store level remains the retailer's most important lever for all types of optimisation. This has not changed since the 1990s. What has changed massively, however, is the data and technology used to both forecast and derive decisions for order quantity at each stage of the supply chain, listings, number of facings, placement and ultimately staff scheduling and the selling price of merchandise.
Relex's platform uses AI-driven sales forecasting to automate smarter, data-driven decisions across all core processes in stores, distribution and fulfilment centres — from allocation and scheduling to planograms and staff planning. " "Retail and supply chain planning used to be dominated by incumbents and their legacy technologies, but Relex's growth into a market leader shows that the industry is ready for a change," states Mikko Kärkkäinen, Group CEO and co-founder of Relex.
Inventory optimisation optimised
Inventory optimisation remains one of the most important levers for better retail results: out-of-stocks can be reduced in parallel with overstocks and thus uselessly tied-up capital. But inventory optimisation has also a completely different meaning in grocery. Of the 931 million tonnes of food wasted worldwide each year, 13 per cent is in the retail sector, according to a United Nations report.
With a host of new regulations, as well as emerging corporate initiatives to reduce waste and spoilage and promote social, economic and environmental issues, grocery retail companies, as well as their suppliers, are challenged to reduce excess inventory throughout the supply chain without causing waste.
Relex reports projects in which retail companies achieved up to 30 per cent lower inventories and around 40 per cent less spoilage in fresh produce. Tuulia Wennerkoski, Vice President Supply Chain Management of the food retail division of the Finnish retail cooperative SOK explains: "With Relex, we can better forecast our replenishment needs and goods flow throughout the entire supply chain, from suppliers to stores. The system has given us more versatile and effective methods to ensure daily product availability and optimize stock and waste levels. Relex has also given us the tools to handle exceptional situations, such as sudden changes in demand or temporary disruptions in the supply chain. And their solutions play an integral role in managing the flow of goods during seasons and bank holidays."