News
Système U optimises supplier collaboration with Alkemics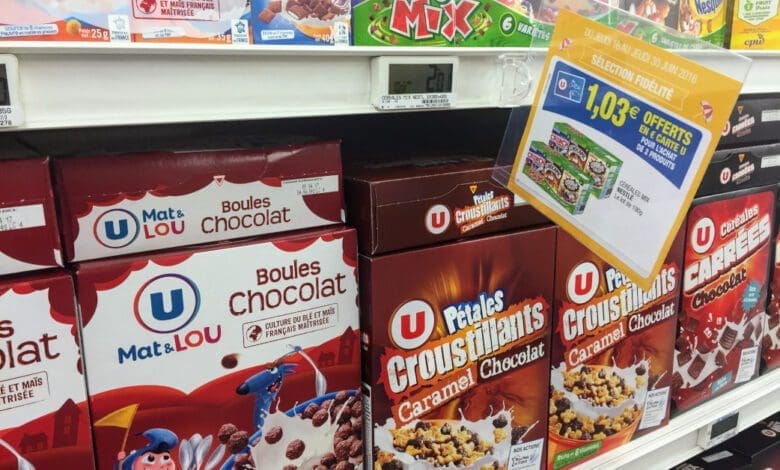 After E.Leclerc, Casino, Auchan, Intermarché and others, French retail group Système U also embarks on Alkemics. The French collaborative commerce platform Alkemics simplifies the cooperation between manufacturers and retailers and at the same time digitalises trading processes based on a seamless exchange of product data.
This collaboration aims to strengthen both the retailers' operational efficiency and the quality of the supply chain, thanks to a streamlined cooperation with its partners (whatever size they may be) centered around centralised data hub using GS1/GDSN standards.
Onboarding of all suppliers in 2021
From 2021 on, Système U will gradually invite all its suppliers to share their information on the Alkemics platform – including all the many small and medium sized as well as local suppliers that are highly relevant for Système U's business. This operation will facilitate the collaboration with the retailer throughout the product life cycle: discovery, listing, calls for tenders and omnichannel marketing, particularly on the retailer's 'Drive' e-commerce site.
More information for consumers
The platform will now be the sole point of entry for all suppliers, leading to an overall simplification of business processes, as well as a better traceability and quality of information shared, be it online or in store.
This continuous sharing of reliable and up-to-date data also aims at providing consumers with increasingly more transparent information. Indeed, this information will be communicated on all of the distribution channels, including consumer applications such as "Y'A Quoi Dedans" ("What's Inside"), which Système U has developed in order to decipher the ingredients and track the controversial substances and additives that are present in our food.
"The digitalisation and simplification of our business processes through the Alkemics platform are part of a global corporate project and will benefit all of our stores", explains Dominique Schelcher, president of Système U. "More specifically, the use of Alkemics is part of our "Doing Business Differently" approach because it speeds up the selection of the best products, their listing and their availability to our consumers throughout all of our channels."
"Our Alkemics platform has been designed to meet the specific needs of distributors and their suppliers, including small local vendors. Our ambition is to make all stages of marketing of a product simple, fast and interactive; from its discovery until it is made available to the consumer", concludes Antoine Durieux, CEO of Alkemics.