News
Walmart bans robots from stores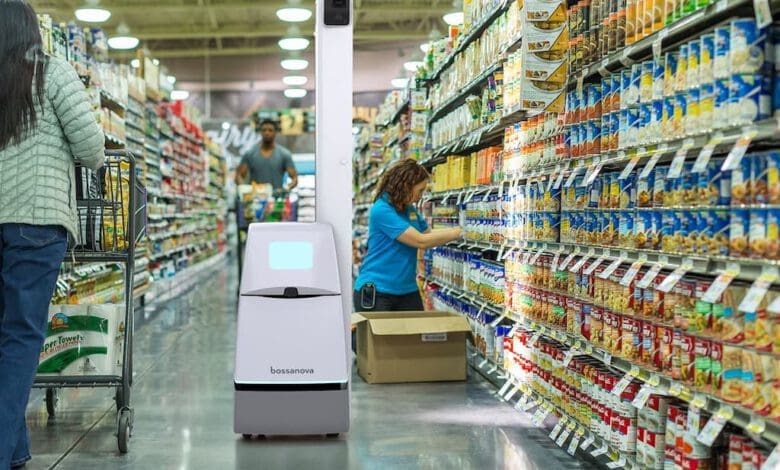 Walmart no longer wants to use robots in its stores. The US retail giant has terminated its contractual relationship with start-up company Bossa Nova Robotics, Wall Street Journal reports
Walmart had been testing the robots for stocktaking since 2017. At the last count, almost 500 shops were equipped with the systems. The aim was to reduce costs and increase product availability. As recently as January, the retailer had announced that it intended to equip 1,000 outlets with the technology.
In the meantime, Walmart has come to the conclusion that employees in the shops can do the job just as well. Because of growing online sales, staff have to browse shelves more often in order to pick goods. This allows them to check stock levels at the same time. The company also fears negative customer reactions to the use of robots on the sales floor.
Technology continues to play a major role at store level
However, the company does not want to do without robots in its stores entirely. The retailer has announced that it will equip all its 599 Sam's Club outlets with Tennant floor scrubbing robots. It is also to be examined whether these can be used additionally for inventory purposes. It has not yet become known whether the systems will also be deployed at Walmart.
At the end of October, it was announced that Walmart intends to convert four of its stores into so-called e-commerce laboratories. The retailer intends to further integrate online and offline as well as to improve customer experience. Digital tools and structural measures are tested with the aim to speed up replenishment of shelves as well as fulfilment of online orders.
Apps, for example with augmented reality functionality, innovative digital signage solutions and new mobile devices will be piloted. Local technology teams will ensure rapid implementation by means of prototypes. A new layout as well as hardware and software enhancements will make checkout faster and eventually contact-less.
A future for robots in retail
The topic of robots in retail was also discussed at this year's Technology Days of the EHI Retail Institute. Due to Corona, the event took place on 3 and 4 November as a pure online event. The panel, moderated by Deichmann CIO Olaf Schrage, unanimously agreed that the time for store robots had not yet come. Antje König from Rossmann is still missing application possibilities. Moreover, cost to benefit ratio is still negative at present. Jens Siebenhaar from C&A is focused on equipping the entire product range with RFID tags. Roll-out will take several years. When completed, new conditions for inventory control will be achieved.
The panel takes a completely different view of the use of robots in logistics. Here automation has already achieved great success and retailers are increasingly investing in the technology.
However, it is too early to break the bar over robot use in stores completely. EHI's Marco Atzberger together with Prof. Michael Beetz from Institute for Artificial Intelligence at the University of Bremen presented a current research project. In cooperation with dm Drogeriemarkt, this project will investigate the possibilities of artificial intelligence and robotics for stocktaking and replenishment at store level.  Ultimately, this study should lead to a blueprint suitable for the entire retail sector.