News
Zalando brings virtual try-on to all outlets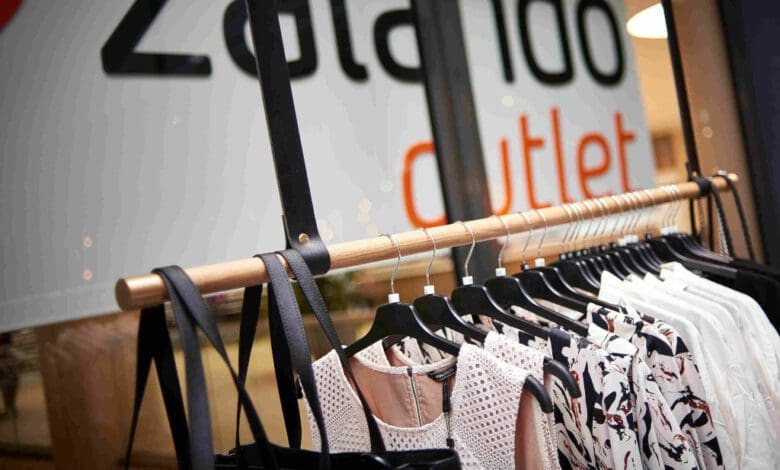 Zalando is testing its virtual fitting room in all 25 stores. At the online fashion retailer's outlets, customers can check the fit for a selected jeans range of 22 items from different manufacturers using a 3D avatar. As there are no uniform size standards in this product category, it is particularly difficult for consumers to find the best fitting jeans.
The pilot project is part of Zalando's Size and Fit initiatives. The company has set up a dedicated team to deal exclusively with the issue of sizing and fit. In addition to models trying on items on site, the division uses technologies such as machine learning or computer vision to predict whether items will run too big or too small. Zalando customers also receive personalised size recommendations based on their previous purchases and returns. According to the company, returns are a good 10 per cent lower for items with size recommendations.
At the end of 2020, Zalando had acquired Swiss start-up Fision. The Zurich-based company had developed a solution aimed to help reduce high returns rate in online fashion retail. From a few pieces of information, the application creates an avatar that corresponds to the customer's figure. With this, shoppers can see on the screen of their computer or smartphone how the selected garment will fit them. Zalando has already integrated the application into its online store.
Finding the right pair of jeans faster and easier
Now also customers at Zalando Fashion Stores can find the right pair of jeans faster and easier. To do this, they enter data on height, weight and gender in the virtual changing room. The application then creates a 3D avatar. This visualises in the style of a thermal image by means of different colour assignments where the trousers fit too tight or too loose. So far, it is only possible to differentiate between male and female when entering the body shape. It is expected that in the future other characteristics can be listed to achieve a more accurate result.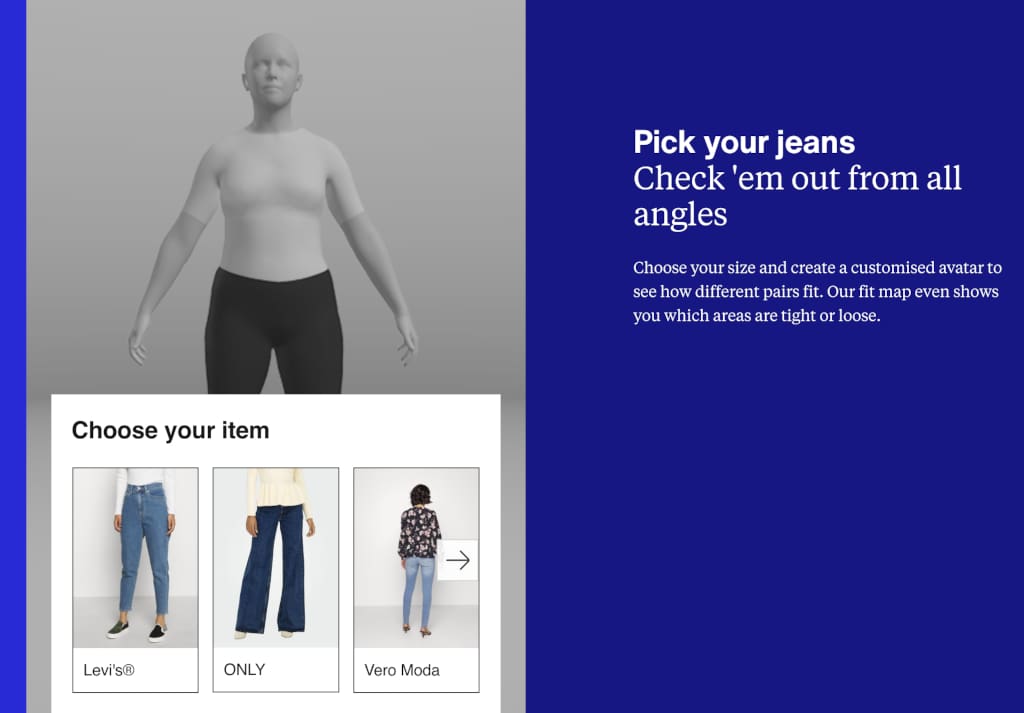 Previously, Zalando had already successfully conducted two pilot campaigns lasting several weeks with selected items from Puma and its own brand Anna Fields. The company aims to better understand how customers use the new technology and develop a scalable solution for the future. In a press release, Stacia Carr, Vice President Size and Fit at Zalando, said that about half of customers had used the avatar to try on more than one size. The company wants to help the fashion industry adopt 3D design software and digital workflows to produce clothing. This creates 3D versions of the products, which are an important prerequisite for introducing virtual fitting rooms on a large scale.