News
Albert Heijn builds automated fulfilment centre with Swisslog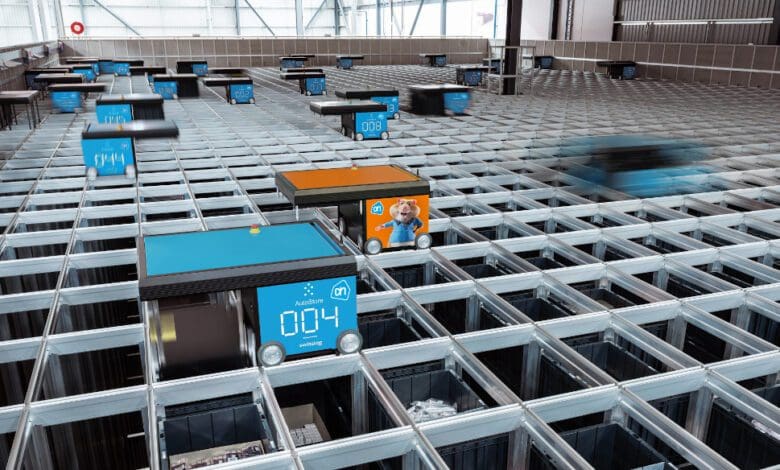 Dutch supermarket operator Albert Heijn is constructing a new automated fulfilment centre for its online business. Swiss specialist Swisslog will supply the technology. The logistics hub, called HSC Home Shop Center, is being built in the municipality of Barendrecht in South Holland, near Rotterdam.
The new location has an area of 25,000 square metres and will be able to fulfil up to 45,000 customer orders per week. In addition to modern automation technology, the centre uses sustainable energy solutions, such as solar panels or a heat pump for the climate system. It is certified according to the BREEAM standard.
The retailer has already started construction work. Swisslog will begin implementing its automation technology next spring. The HSC is scheduled to start operations in autumn 2023.
Robots picking also small items
In the new centre, almost all non-perishable products will be picked semi-automatically according to the goods-to-person principle. The modular Swisslog AutoStore system also picks loose products, such as a jar of peanut butter or a tube of toothpaste, with the help of robots and containers. In Barendrecht, a total of 300 robots will browse the shelves to bring groceries ordered to the picking stations.
The supplier has combined various technologies for picking, transporting and sorting the containers according to Albert Heijn's requirements. The intelligent SynQ software controls and optimises processes and offers analysis tools to better plan resources.