News
Albert Heijn discounts fresh produce dynamically with AI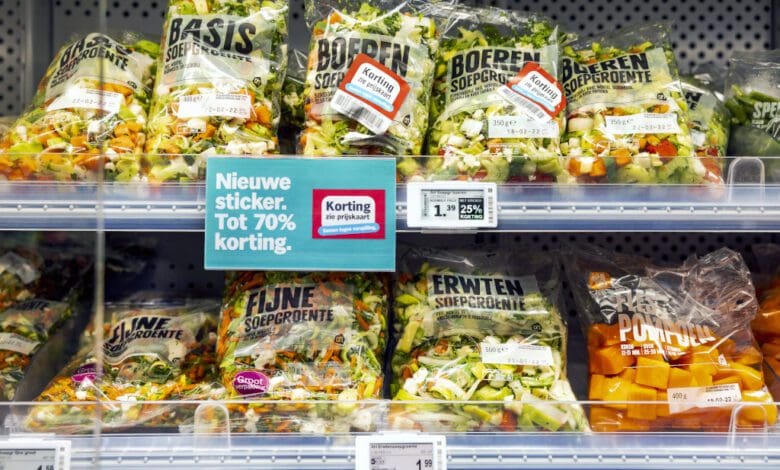 Dutch supermarket operator Albert Heijn promotes sale of fresh produce approaching its best-before date by dynamically reducing prices throughout the day. The algorithm of the AI-based software is designed in such a way that the goods in question should be completely sold out by the end of the day. The Ahold Delhaize subsidiary uses the system in all stores equipped with electronic shelf labels.
Albert Heijn developed the software inhouse. The company wants to achieve that food waste is significally reduced. The measure is part of the retailer's sustainability initiative. Already in May 2019, the company announced first tests of dynamic pricing.
Wasteless, an Israel-based software provider specialising in markdown optimisation, provided consulting support for the project. Initially, the manufacturer of Electronic Shelf Price Labels (ESL) digital price displays Pricer was involved in the implementation of the solution. However, Albert Heijn later decided to roll out ESLs from the Chinese supplier Hanshow.
Sold at three discount levels
The solution that has now been rolled out works with only three discount levels: 25, 40 and 70 per cent. Depending on the sales opportunities calculated by the software and current stocks, the prices are dynamically adjusted throughout the day. The electronic label then shows the current as well as the original price and the discount level granted.
ESLs, which communicate in real time with the store system, allow prices to be adjusted quickly and efficiently, even during the day. This helps to clear excess stock more quickly and with less loss to the retailer. Self-learning algorithms that consider historical sales data, local and seasonal characteristics, weather and current stock levels enable pricing to be optimised with increasing accuracy. This improves margins while minimising food waste.