News
Aldi Nord in Denmark manages workforce with Tamigo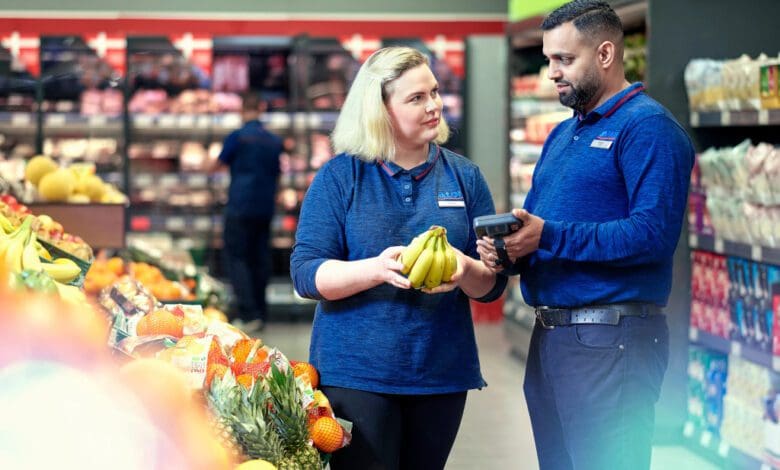 Discount store operator Aldi Nord is digitalising staff scheduling in its around 200 stores in Denmark with workforce management software from Tamigo. The solution from the Danish specialist is intended to make daily work of managers easier and provide employees with more transparency about duty rosters and salaries.
Previously, the company used pen and paper and a legacy time recording system to plan and account for their employees' working hours. This system rounded working hours up or down and could not correctly register overtime according to Danish regulations. For Aldi's payroll department, this led to considerable extra work in checking hours worked and following up on irregularities. Employees complained about the lack of transparency. For store managers, the time-consuming manual planning process cost a lot of valuable time. Since the introduction of Tamigo software, responsible managers save 15 to 30 minutes of administrative time every day, as Aldi Denmark reports.
Managers gain time
Aldi Denmark's head office has stored rules for working hours and overtime in the software. The responsible managers use templates for staff scheduling. With these, they can plan for several locations at the same time. The respective number of employees can be adjusted to the number of shoppers. Via the Tamigo app, managers have online access to shift plans. This allows them to release a shift via their mobile device, for example in the event of a shift swap or due to illness. Employees concerned automatically receive a message and can offer their labour. The manager confirms this with a click. The software automatically updates the duty roster and timesheet in real time.
Employees can register and check their working hours via app. This gives them a precise overview of hours worked, their planned deployment times and payroll at any time. Aldi Denmark expects the new system to significantly improve employee satisfaction and help increase retention.