News
Aldi Nord saves food via Too Good To Go app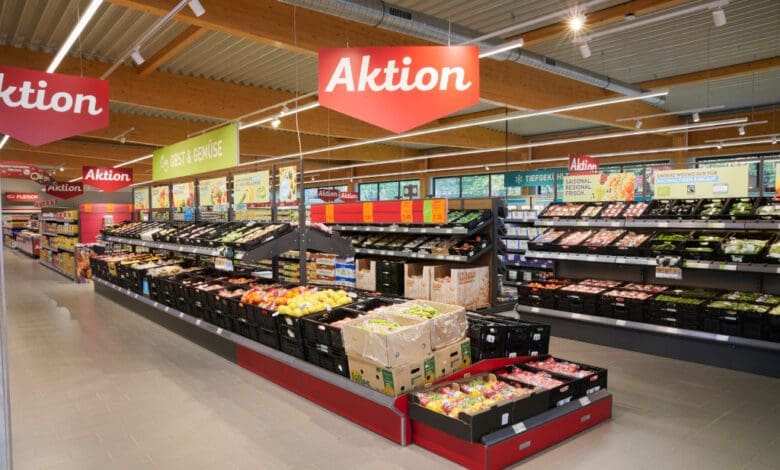 Aldi Nord is testing the Too Good To Go app to sell fresh produce left over at the end of the day but still fit to eat at cheaper prices. The measure is part of a comprehensive initiative by the discounter aimed at avoiding food waste. The company supports the United Nations' Sustainable Development Goal 12.3, which aims to halve global food waste by 2030.
Consumers can download the Too Good To Go app to their smartphone for free. It shows which participating retailers or restaurants in the vicinity have so-called surprise bags available at reduced prices. Depending on the contributor, these can contain baked goods, food from cafés, hotels or restaurants, or groceries from the supermarket. Customers reserve the bags with the supplier of their choice and can pick them up at the specified time in respective stores or restaurants.
The surprise bags from Aldi Nord contain fruit and vegetables as well as bread and baked goods. So far, 30 stores of Aldi's regional subsidiaries Lingen in Emsland, Schloss Holte in the East Westphalian district of Gütersloh and Großbeeren in Brandenburg are testing the system.
Aldi Nord wants to continue donating
The sale of leftover fresh produce reduces potential donations to charitable institutions. According to its own information, 98 per cent of all Aldi Nord outlets donate such food to regional institutions such as the so-called Tafeln. After careful examination, they distribute the goods to needy people. The discounter admits that these groceries are not always collected every day. This is due to logistical efforts required from the largely voluntary staff of these institutions, that must not be underestimated. Therefore, the initiative is only intended to complement Aldi Nord's existing donation management.
Too Good To Go was founded in Copenhagen in 2015. The company is active in many European countries as well as the USA and Canada. The app has 9.9 million users in Germany. More than 21,000 businesses are part of the platform and have already marketed more than 30 million surprise bags. In Germany, for example, Netto Stavenhagen's discount stores are part of the network, as the Retail Optimiser reported.