News
Aldi opens Shop&Go concept store with AiFi and Spryker Systems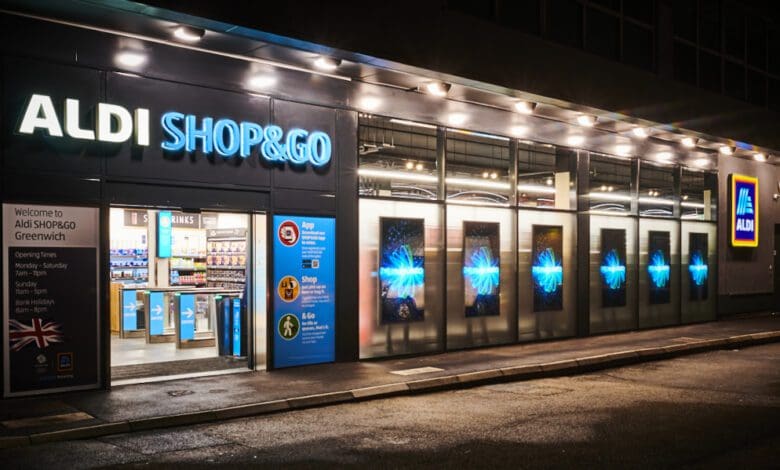 In High Road of London's borough of Greenwich, Aldi UK's just-walk-out pilot store has opened for the public this week. Previously, only staff have been able to test the discounter's high-tech store, as reported by Retail Optimiser. In this store, shoppers do not have to scan their purchases or go through a checkout.
The store offers a convenience assortment on 450 square metres, with a focus on fresh products, bakery items, ready-made meals, drugstore goods and beverages. Non-food promotional items are not offered.
Central component of the cashierless store is the Aldi Shop&Go app, which was developed on the the cloud-based commerce backend of Berlin-based technology company Spryker Systems, which was founded in 2014. With the app, customers can enter the store and deposit payment credentials. When leaving the store, the shoppers are automatically charged for their purchase via the selected payment option, a receipt is created and displayed in the Shop&Go app.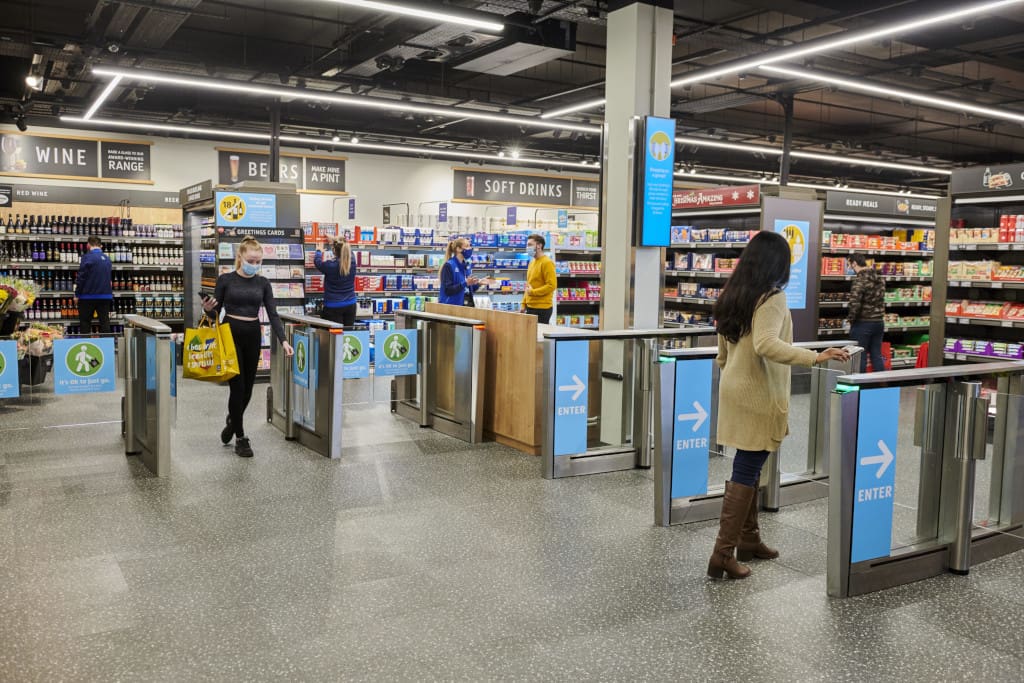 Real-time analysis of shopping behaviour
With the help of vision recognition technology from the Californian specialist AiFi and specially positioned cameras, it is possible to record which items are taken from the shelf, replaced and put into the shopping bag. By using AiFi technology, Aldi relies purely on camera data without additional shelf sensors, explains Ole Steinmann, Director IIT – Strategy & Innovation at ALDI International Services. This saves time and money in terms of implementation and maintenance.
Customers who want to buy alcohol or cigarettes in the cashierless store can authorise themselves with the help of facial recognition technology. This Age Verification, provided by UK company Yoti, allows shoppers to confirm their age within seconds via the Aldi Shop&Go app. Those who choose not to use the facial recognition technology, will instead be age-verified by a store employee.
Aldi intends to track the real-time data generated in its high-tech store, as well as changes in its customers' shopping behaviour over time, to gain valuable insights for future strategies. Not just for the UK market.
Lewis Esparon, store manager of the first cashierless store, says: "For us, steps like this are always about improving the customer experience and the whole team are looking forward to being on-hand and ready to help to ensure that experience is as smooth as ever."