News
Aldi Süd trials automated product recognition with Shopic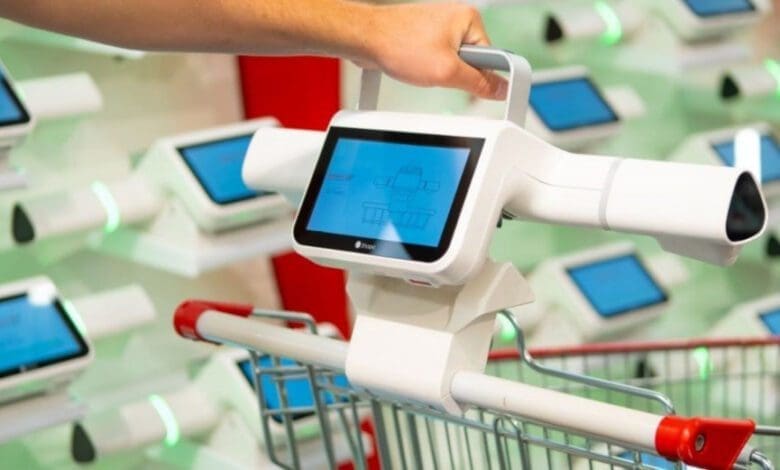 In Australia, Aldi Süd is testing automated recognition of products placed in shopping trolleys using technology from Israeli start-up Shopic. The solution, which eliminates the need for scanning at the checkout, is so exciting, that the company had also installed it for a short period of time in its innovations store near its headquarters in Mülheim an der Ruhr, Germany.
In July 2020, Aldi Süd had invited technology start-ups from around the world to present their solutions for goods recognition without barcode scanning to the discounter. The Retail Optimiser reported. Since then, the company has purposefully evaluated many innovations for the retail sector that are based on image recognition with artificial intelligence and do not require the reading of a barcode or RFID to identify products.
Now the discounter is testing the innovative solution from Israeli start-up Shopic in selected shops in Australia. The system is so exciting, that the discounter also installed it for a short period of time in its innovation store at Mannesmannallee 32 in Mülheim an der Ruhr, not far from the company's headquarters – probably to be able to show it in real use to other decision-makers in its company.
On Saturday 14 August, however, it was already dismantled there again, the press office of Aldi Süd informed the Retail Optimiser on request. The test in Germany was presumably limited in time to avoid creating too much publicity for the exciting technology, the use of which could mean considerable staff savings.
Solution for existing shopping trolleys
Shopic's solution can be easily mounted on existing shopping trolleys. Through multiple cameras, it automatically detects goods placed in the trolley without barcode scanning and adds them to the virtual receipt shown on the display. Items that the customer removes again are also automatically removed from the list. Only fruit and vegetables had to be weighed by customers using the system in Mülheim an der Ruhr at an additional self-service scale, a label generated and its barcode scanned at the Shopic unit. In Mülheim an der Ruhr, customers using the system could pay at a conventional checkout.
With its solution, Shopic aims not only to make scanning completely obsolete, but also to offer a form of product registration that is particularly secure against theft by customers compared to self-scanning with mobile devices. Aldi Süd is one of the first companies to test the Shopic solution in real stores. Another retail company has previously equipped a store in the Chilean capital Santiago with it. 
Direct competition to Walkout
Shopic is not the only vendor capable of automated shopping cart entry. As Retail Optimiser reported, Dutch retailer Jumbo is testing a very similar solution Walkout. Walkout, another Israeli start-up, has already finished integrating its solution with GK Software's standard POS software. Behind the integration could be tests with Walkout in the laboratories of Aldi Süd's most important competitor Lidl. However, Lidl did not want to confirm such tests when asked.