News
Jumbo tests smart shopping trolley from Walkout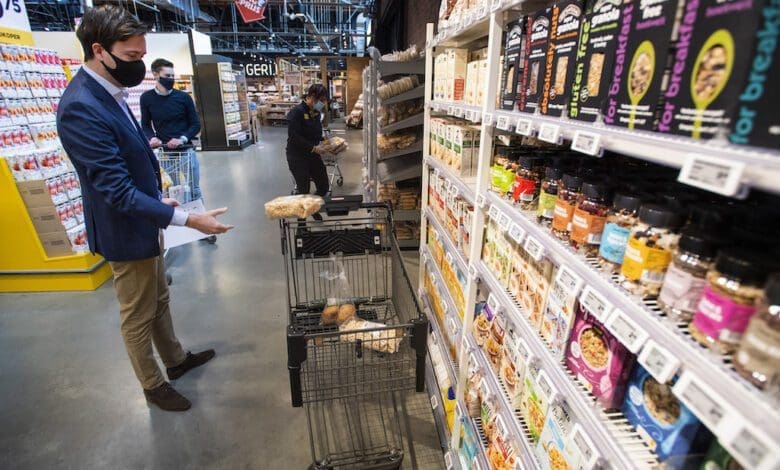 Dutch food retailer Jumbo has started a pilot project to explore possible applications and acceptance of intelligent shopping trolleys. In its Jumbo food market in Veghel, the company is testing the shop & go solution of Israeli start-up Walkout.
When a customer places goods in the trolley, built-in cameras recognise the item and register it automatically. A touchscreen attached to the handle of the trolley gives customers a precise overview of their shopping basket at all times. In future, they will also be able to pay directly on the screen.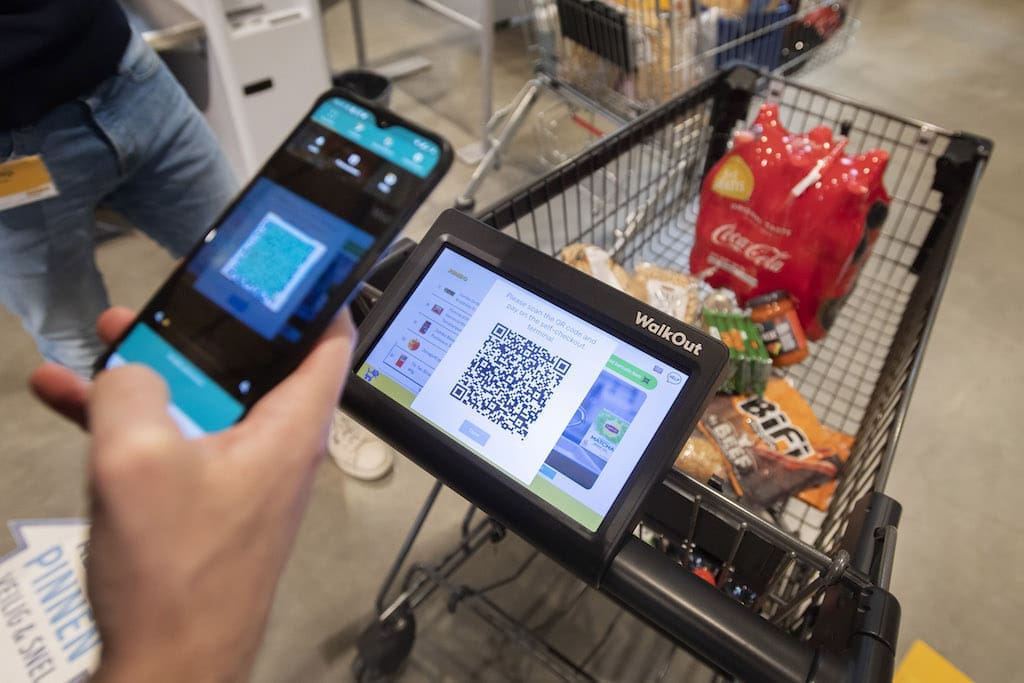 Neither barcode nor RFID needed
The Walkout system works by means of artificial intelligence and computer vision. Two cameras in the front corners of the shopping trolley capture a 3D image of the item. The software compares this with its image database to identify the product. Image data which is typically available to retailers is not sufficient for this. The system first has to be trained.
For this purpose, each product is presented to the cameras in as many views as possible in a simulated environment and assigned to the respective SKU. The self-learning image recognition process thus creates a virtual image of the assortment. It is certainly time-consuming to capture the entire supermarket assortment in this way. However, once this has been achieved, the result can be scaled and expanded relatively easily.
Individual advertising messages even for anonymous customers
Shopping with a smart shopping trolley is not only fast and convenient for customers, it also benefits the retailer. Via screen, it can provide valuable additional product information. Moreover, shoppers can be sent relevant advertising messages based on their current shopping behaviour. This is also possible with anonymous customers who have not registered for self-scanning.
In the pilot phase, Jumbo wishes to prove whether the system actually makes shopping easier, faster and more pleasant for customers. In addition, the retailer wants to test possibilities and limits of smart shopping trolley technology. Jumbo will then decide whether this innovation will be deployed at its stores in the future.
The video shows how Workout's solution is used at Jumbo. (Video in Dutch: Jumbo)