News
Amecke switches to b‑synced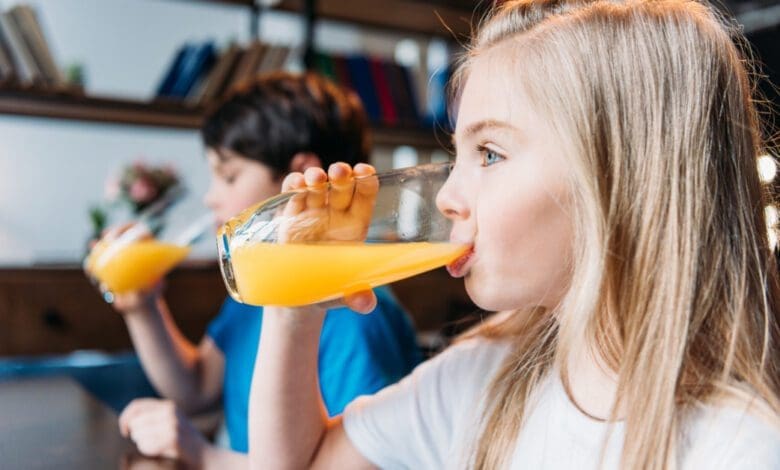 The market for product master data synchronisation in Germany is increasingly in motion. Datapool b-synced of the Bayard Consulting Group has quadrupled the number of connected suppliers in 16 months.
The consultants were able to win over the Product Head from the market leader: Rainer Pietschmann was responsible for product strategy and development for 11 years at Atrify and its predecessors 1WorldSync and SA2 Worldsync. Now he is part of the management team at Bayard Consulting Group.
Amecke is one of the well-known suppliers to the German food retail trade who recently switched to b-synced. Amecke´s Head of IT, Volker Langkamp, explains that the fruit juice manufacturer was initially motivated to switch to the GDSN data pool because of b-synced's licensing model, which is particularly attractive for medium-sized companies. After all, he manages the master data of less than 50 basic articles and around 200 GTINs, if you count the promotional displays.
Attractive also for smaller companies
Volker Langkamp literally manages master data: as IT Manager at Amecke, he maintains all master data himself. And he is now pleased that b-synced's licensing model is based on the rather small number of different products that his company offers instead of just looking at the company's turnover.
"We were pleased to hear that there is competition on the German market in the GDSN data pool sector," says Langkamp. Monopoly positions of single providers are problematic, especially for medium-sized manufacturers.
In real time with the customer
Motivation to switch was the more lucrative licensing model that Bayard Consulting offers its customers for using the GDSN pool, and Langkamp is now pleased with the numerous benefits his company has enjoyed through b-synced. He especially welcomes the fact that his product data now reaches retailers in real time.
He says this is a considerable advantage, for instance, when errors need correction, as the fruit juice manufacturer obviously wants to offer its customers in retail the best possible service when supplying master data. Another advantage Volker Langkamp sees is the user-friendly way in which b-synced displays error messages sent by retailers and makes them editable. "The b-synced dashboard is simply well done," he states.
Short ways
Volker Langkamp says that he has often found that medium-sized companies get the best service from medium-sized business partners. And this was once again confirmed when switching the GDSN data pool: Bayard Consulting's service is also excellent for smaller companies, Volker Langkamp states.
If he has any questions or problems, a senior consultant from the Cologne-based consulting firm is available to him at very short notice. They not only provide quick and uncomplicated help with questions regarding b-synced, but also have comprehensive knowledge of the entire topic of GDSN and data management in companies.
Upload instead of manual entry
By switching to GDSN, Amecke also changed the way they edited master data. Instead of typing data into an online data entry mask, the medium-sized manufacturer can now upload it from Excel. A direct connection to their SAP system would not be sufficient, because at Amecke, as with most food manufacturers, the ERP system is not suitable for storing all necessary product master data.
The switch to b-synced in January went without a hitch. "Retailers didn't notice a thing," says Volker Langkamp happily. After the previous provider had released Amecke´s Global Location Number (GLN), the switch was completed on the same day. Langkamp is very satisfied with the support provided by Marc auf der Mauern during the switch. Marc is a senior consultant at the Cologne-based consulting firm and had well prepared Amecke´s switch with test runs. Switching then was possible without a hitch.
Freed from ballast
One shouldn't move without clearing out one's clutter. So IT Manager Volker Langkamp was also pleased to have taken the opportunity to clear his company's data inventory of old burdens for a change in which Bayard Consulting employees also supported him efficiently.
Driven by the excellent service provided by Bayard Consulting Group, Volker Langkamp is already planning ahead. As a next step, he would like to evaluate whether Bayard Consulting's product content exchange platform SyncManager can support him in collecting relevant data for GDSN from the various in-house systems and publishing it even more easily to retailers via GDSN.