News
Auchan is testing Trigo in addition to Cloudpick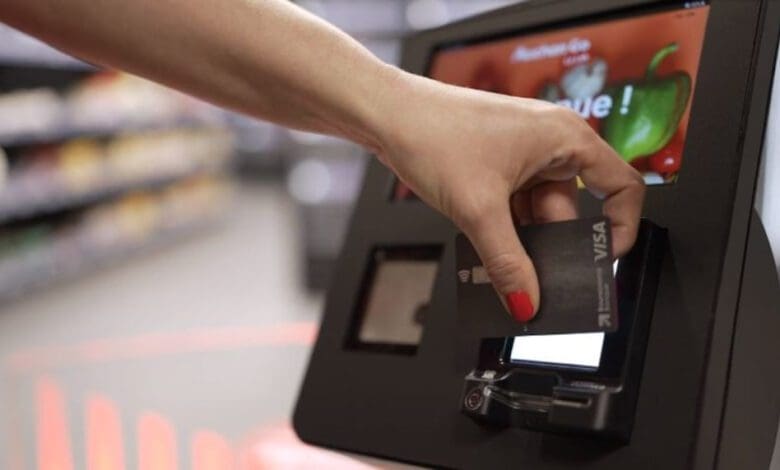 French retail group Auchan has started testing scanless technology from Israeli provider Trigo at its headquarters in Villeneuve d'Ascq this week. The store, called 'Auchan Go Le Lab', is only open to employees and guests of the company. It is the first Trigo installation in France. Auchan had already opened a scanless store on the campus of the EDHEC university in Croix in 2021, using technology from the Chinese provider Cloudpick.
In the new Trigo test store in Villeneuve d'Ascq, in-house customers do not necessarily have to register in the corresponding app. Auchan is also testing access through a conventional payment card here. This is also new for Trigo. As in all Trigo stores, cameras and the shelves equipped with scales automatically fill the virtual basket. When leaving the store, payment is made immediately and without any further steps, a digital receipt is provided.
Auchan France wants to turn this Auchan Go into an integrated laboratory for technological innovation to test shopping channels, contactless solutions, but also its new products in a controlled way before examining possible applications in its existing store.
Testing typical hypermarket requirements
'Auchan Go Le Lab' is only 86 square metres and features only 1,000 products, of which 46 percent are Auchan private labels. "We have brought together the best of technology in a lab that replicates our hypermarket processes. This lab will allow us to invent the store of the future faster," says Emilie Soleri, deputy managing director in charge of e-commerce, marketing and digital at Auchan Retail France.
However, Auchan also reports that the Cloudpick-based store on the campus of the EDHEC college in Croix has been successful. Students have quickly embraced the concept, Auchan reports, as it is quick and easy to understand for this generation that lives with a smartphone in their hand. During normal lecture hours, according to the retailer, an average of 400 customers come to buy food. During exam periods, this number doubles and can reach up to 800 visits per day.
Digital payment in Auchan Go stores has been implemented by Auchan using UpStream Pay, a Saas platform for a unified payment experience. Auchan has integrated this solution into the Auchan Go app. UpStream Pay also enables automation and smooth follow-up of booking flows thanks to an integrated file containing all transactions through the app.