News
BayWa and CAS AG offer retailers joint transparency in sustainability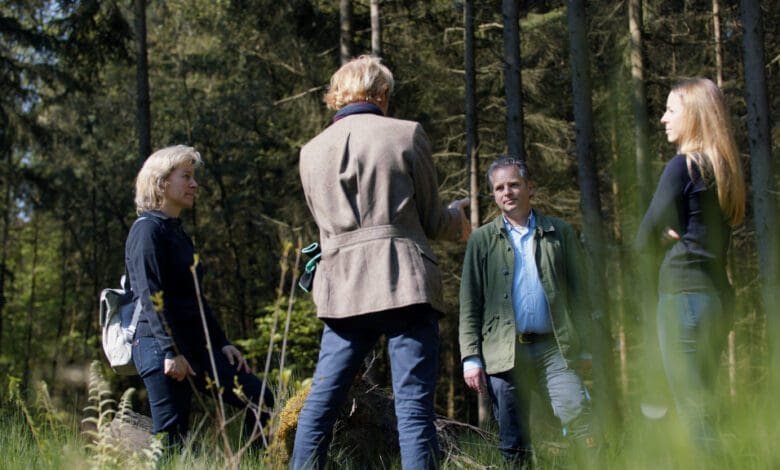 BayWa and CAS AG are jointly offering their sustainability platforms to companies in the retail sector as a comprehensive solution package. The partnership combines BayWa's Combayn platform for regional environmental and compensation offers with CAS AG's Sustain:Data solution for transparent sustainability data in companies.
The partners have linked their solutions technologically so that retail organisations can use them consistently to optimise their sustainability strategy:
On the Combayn sustainability platform, BayWa offers trustworthy, regional environmental and compensation products with which companies can improve their environmental and CO2 footprint. Whether sustainable agriculture or climate-friendly forest conversion: Combayn offers measurable and traceable environmental and climate services that can also be coupled with the company's own or international projects if required.
With its Sustain:Data solution, CAS AG provides companies with a comprehensive overview of their sustainability data and the control of their environmental strategy. By integrating all relevant information and data on one interface, users can keep track of their emissions data and their CO2 footprint and will also be able to meet regulatory requirements more easily in the future.
Through the combined use of both solutions, retailers can directly measure the effect of trustworthy compensation products on the sustainability situation of their company. Finally, they are also able to make the effect of individual measures transparent for their own customers.
In this way, retailers can communicate to consumers in detail how they are implementing their environmental measures and link them to the purchase of their products or services, for example, as sales promotions. If a retailer offers its customers the proportional financing of a sustainability project such as the planting of trees by purchasing a certain product, the company can, for example, use its own app to inform its customers about which sustainability program is being dedically supported by the customer.
This granular information management serves to ensure the trust of all stakeholders in the projects. In this context, regional proximity, personal contact with farmers and foresters, and the use of state-of-the-art technology for project selection and tracking create the necessary trust in Combayn's offerings.
Steffen Winkler, Business Unit Manager IT Products & Services at BayWa, is excited about the new partnership: "The interaction of Combayn and CAS AG's Sustain:Data platform gives retailers the opportunity to take the transparency and profile of their sustainability commitment to the next level, to appeal to consumers through the regional approach on a new emotional level and to establish themselves as pioneers."
Frank Austel, Sector Manager Retail at CAS AG, is equally happy about what the partners will soon be able to advance together: "Sustainable business as well as social responsibility has always been a very high priority for CAS AG. We are very happy through our cooperation with BayWa to be able to use both our competencies and our outstanding connections in retail companies to promote environmental performance and to make it transparent."