News
Carrefour deploys fully automated pick-up stations with Delipop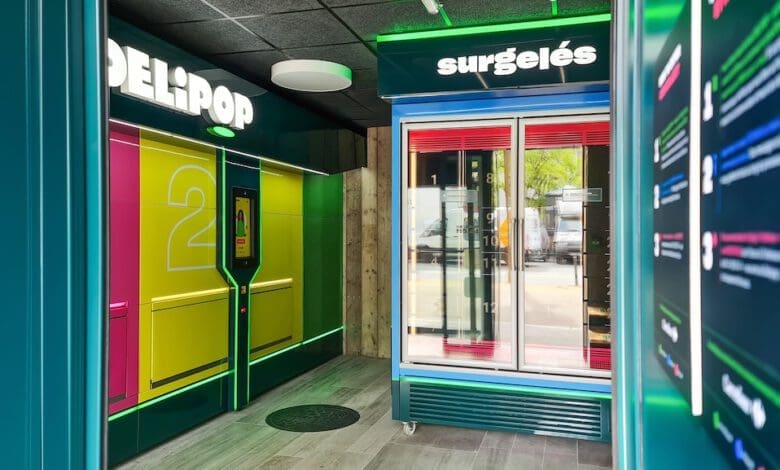 French supermarket operator Carrefour has opened a fully automated pick-up station for e-commerce orders in partnership with start-up Delipop. Online customers in Paris will be able to pick up their ordered groceries at a first location on Avenue de Versailles in the city's 16th arrondissement. Carrefour promises to provide 2,000 such pick-up locations by the end of this year.
Delipop locations are equipped with technology from Polish specialist Retail Robotics. The fully automated systems provide two different temperature zones, with plus 4 and minus 18 degrees Celsius. This means that cooled as well as frozen foods can be safely stored. Customers can pick up their orders on the same day, Monday to Saturday between 8.00 am and 10:00 pm. They will receive a message on their smartphone when the goods are ready for collection. At the machine, they identify via QR code.
Carrefour is the first retailer to use Delipop
French start-up Delipop implements and operates fully automated grocery pick-up stations. It offers these both exclusively for individual retailers and as a multi-client solution. Carrefour is the first retailer to partner with the service provider. With this step, the supermarket operator is expanding services for its online customers.
The new offer is aimed at customers in city locations who want to do their shopping from home on foot or commuting from work. They can choose from Carrefour's full online assortment of more than 15,000 items, significantly more than typical city centre stores can offer. For Carrefour, this complements its well-established drive offer at its hypermarket's locations.
Possible solution to the last mile problem
For retailers, the Delipop principle can offer an interesting alternative to expensive and time-consuming delivery services. Especially in city centre locations, it is often problematic to get the goods to the customer on time because of the traffic situation. Moreover, the environmental impact is significantly lower if deliveries for many customers only have to be transported to one location.
It will be exciting to observe how quickly and successfully Delipop develops its service. It remains to be seen whether Carrefour can realise its ambitious plan of 2,000 pick-up stations by the end of the year. If the model proves successful, more retailers will surely follow. Just as pick-up stations for non-food deliveries have been established internationally, the Delipop solution with Retail Robotics technology can have the potential to become a blueprint for online food retailing.
The video explains in English language how the Delipop solution works. (Video: Delipop)