News
Casino Group opens unmanned Monoprix Store with intelligent weighing technology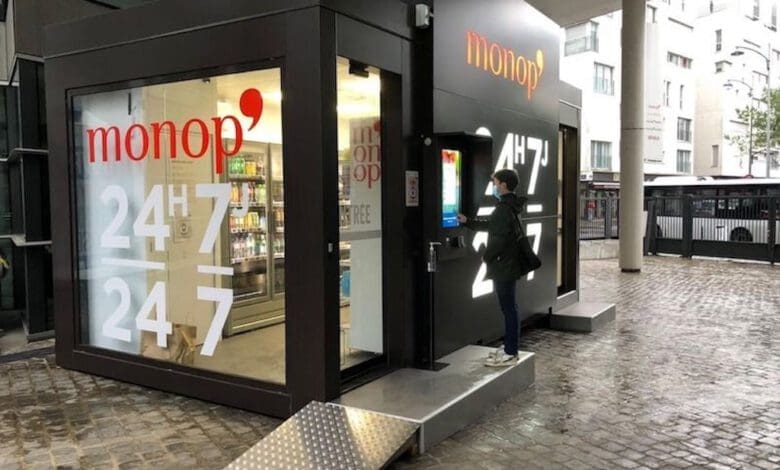 In France, Casino Group is testing a new unattended store concept similar. In contrast to Amazon Go, the new Monop' Convenient Store is using intelligent weighing technology from Shekel Brainweigh. The 18 square metre shop at Monoprix's headquarters, located in the Clichy district of Paris, is currently serving employees only. By end of the year, the new concept is to open for all consumers at a freely accessible place. Locations such as airports, hospitals or office buildings are under discussion.
Access with credit card only
To access the store, customers simply scan their credit cards at the entrance. Once inside the shop, they can help themselves from the shelves. Self-learning algorithms from Israeli scale manufacturer Shekel Brainweigh automatically recognise the selected products. When leaving the shop, customers only have to confirm their purchases and the total amount will be charged to their credit card. There is no checkout system to be passed.
The store stocks 300 consumables. Its accessible 24/7, primarily aimed at shoppers who need a quick snack or care product when other shops are closed.
Artificial Intelligence (AI) for product recognition
Shekel Brainweigh implemented intelligent weighing technology at the shelves. To identify products, the software is using AI and self-learning algorithms to analyses the specific weight distribution of each item.
Other partners in the project are French software company Orika, responsible for POS software, and Ingenico and Groupe Carte Bleue for payment processing.
Casino Group is known for its open attitude towards innovative retail technologies. Most recently, the retail group opened 'Le 4 Casino' on the Champs-Elysées in Paris, aimed to enhance customer experience through a variety of digital technology.